Commonwealth Eye Health Consortium
Worldwide there are 285 million visually impaired people, of whom 39 million are blind. Yet 80% of blindness and visual impairment is curable or treatable. Good quality eye care is a scarce resource for millions of people across the globe, including in many Commonwealth countries.
The Commonwealth Eye Health Consortium is a group of eye health organisations from several Commonwealth countries working together to deliver an exciting, integrated programme of fellowships, research and technology which aims, over the long-term, to strengthen eye health systems and quality of eye care throughout the Commonwealth.
People
Strengthening capacity to deliver eye care, through training and information sharing.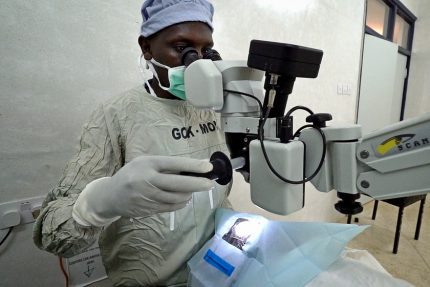 Knowledge
Deepening understanding of avoidable blindness and approaches to tackling it.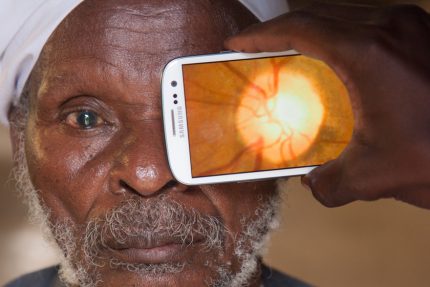 Tools
Development and roll out of technology, which will help identify and diagnose eye problems in any setting using only a smartphone.