DR FIONA CRESSWELL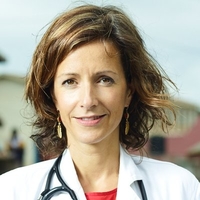 Dr Fiona Cresswell is a clinical PhD fellow with a clinical and academic interest in HIV-associated central nervous system infections and transmission of HIV and STIs. She began her clinical PhD in 2017 and is based at the Infectious Diseases Institute in Kampala, Uganda, supervised by Prof. Alison Elliott. The focus of her PhD research is improving diagnosis and treatment of HIV-associated TB meningitis, during which she will be conducting a phase II clinical trial investigating the pharmacokinetics and safety high dose rifampicin for TB meningitis and observing if this intensified treatment has any impact on neurocognitive outcomes and mortality. She is also evaluating the diagnostic accuracy of Xpert MTB/Rif "Ultra", the next generation of the molecular assay, on cerebrospinal fluid.
As a clinician Dr Cresswell conducts ward rounds at the Infectious Diseases Ward at Mulago Hospital and also see outpatients in the Infectious Diseases Institute clinic, which has an HIV cohort of >10,000 adults. She has previously worked as a general medic at a rural hospital in Zanzibar.
Read more about Dr Cresswell and find a list of her publications here.