DR KYLA COMINS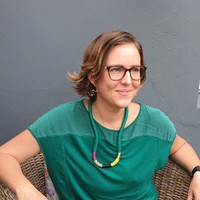 Dr Kyla Comins is a clinical investigator with experience in both industry clinical development trials targeting registration and academic clinical trials. She has several years' experience in the clinical management of primary healthcare patients. Her special interests over the past few years have been tuberculosis and HIV in the public health context.
She has been involved in phase IIa, IIb and III clinical trials investigating novel anti-tuberculosis drugs and regimens. Her particular focus has been drug-resistant tuberculosis. It has also been her responsibility to engage with local health authorities to integrate clinical trials into programmatic practice.
Dr Comins is currently pursuing an MSc in Infectious Diseases from the London School of Hygiene and Tropical Medicine. She is clinical sub-investigator at Mitchell's Plain Hospital for the AMBITION Study.