DR DAVID LAWRENCE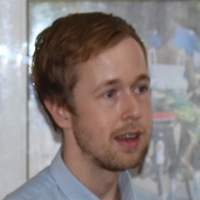 Dr David Lawrence is an HIV and Sexual Health Specialty Registrar in Brighton, where he spends the majority of his time caring for patients with HIV. He has worked extensively in East Africa in clinical and research roles, and manages a growing NGO in Uganda. He is currently an honorary lecturer at Brighton & Sussex Medical School where he teaches on the MSc in Global Health and supervises students undertaking original medical research in Africa.
His clinical interests lie in HIV, specifically CNS infections, as well as syphilis co-infection. Additional interests include anthropology and qualitative research, building on an MSc in Medical Anthropology and supervision of Global Health MSc students conducting original research in African countries.
Read more on Dr David Lawrence here.