DR MELANIE ALUFANDIKA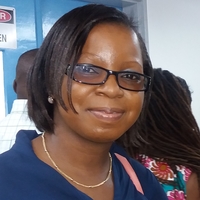 Dr Melanie Alufandika works at Malawi-Liverpool Wellcome Trust Clinical Research Programme (MLW) as the Lead Study Physician and Coordinator of the AMBITION trial in Blantyre.
She holds an MBBS from University of Malawi and has almost completed her MSc in Clinical Trials from the London School of Hygiene and Tropical Medicine. She has 3 years of prior experience in clinical research from her work as a study physician and coordinator on a HIV-associated TB clinical trial evaluating the impact on mortality of urine based diagnostics. Dr Alufandika has a keen interest in respirology, HIV and TB and she hopes to undertake postgraduate clinical training in Internal Medicine in the near future.
Find a list of Dr Alufandika's publications here.