DR MOSEPELE MOSEPELE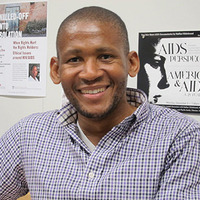 Dr Moseple Mosepele is Head (Chair) of Internal Medicine & a Senior Lecturer at University of Botswana Faculty of Medicine. He is a Specialist Physician, Infectious Disease Consultant and Clinical Epidemiologist with experience in research focused on HIV-associated complications such as cardiovascular disease, immune dysregulation and HIV treatment and care.
His most current end-organ work has focused on predicting risk factors for HIV-infected patients in Botswana. Work on HIV treatment and care has focused on (1) the link between HIV drug metabolism (including the role of host single nucleotide polymorphism) and clinical outcomes, and (2) the use of social network theory to identify HIV patient treatment partner (treatment buddy) characteristics that are associated with viral suppression.
Find a list of Dr Mosepele's publications here.