DR KATHERINE STOTT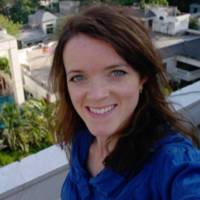 Dr Katherine Stott is a specialist medical registrar in clinical pharmacology and therapeutics from Liverpool, UK.  She is currently undertaking a Wellcome Trust Clinical PhD fellowship and is based in Blantyre, Malawi.  Her PhD supervisors are Professors William Hope (University of Liverpool), David Lalloo (Liverpool School of Tropical Medicine) and Henry Mwandumba (Liverpool School of Tropical Medicine/ Malawi-Liverpool Wellcome Trust Clinical Research Centre). Dr Stott's PhD will investigate factors that contribute to pharmacodynamic heterogeneity in cryptococcal meningitis.
She plans to construct a pharmacokinetic/pharmacodynamic model to understand the contribution of each AMBITION trial drug to fungicidal activity using data from clinical samples collected from patients in the liposomal amphotericin B trial arm.  She will also address her study question by examining cryptococcal subpopulations in the cerebrospinal fluid of patients with cryptococcal meningitis and by investigating host immune markers in blood and CSF.  Finally, Dr Stott will run a murine model of cryptococcal meningitis and use MALDI-MS imaging to assess the central nervous system distribution of liposomal amphotericin B.
Find a list of Dr Stott's publications here.