WHO ARE WE 
The African Meningitis Trials Network (AMNET) was established in October 2017. The network brings together African and European Clinical Researchers whose main aim is to reduce the large number of deaths caused by meningitis in Africa through collaborative clinical rials. It is currently supported by the AMBITION Study (high dose Ambisome on a fluconazole backbone for cryptococcal meningitis induction therapy in Sub-Saharan Africa : a randomized controlled non-inferiority trial).
The objective of the Network is to build on existing experience, resources and infrastructure in order to enable other institutions and researchers to build on the AMBITION experience. The hope is that this will streamline the development of large, international randomized controlled trials in the future.
The Network includes the following partner institutions:
Funding Opportunity : Wellcome Trust International Training Fellowships 2018

Apply for the Wellcome Trust International Training Fellowships – November 2018 round (formerly called Training Fellowships in Public Health and Tropical Medicine). This scheme offers nationals of low- and middle-income countries the opportunity to receive training at postgraduate or postdoctoral level. Application Deadline : November 22, 2018
News: Gilead Sciences Announces Steep Discounts For Ambisome To Treat Crytococcal Meningitis in Low-and Middle-Income Countries
Gilead Sciences, Inc. has announced that it will expand its access initiatives for AmBisome® (amphotericin b liposome for injection 50 mg/vial) to address the urgent need for treatment of cryptococcal meningitis in 116 low- and middle-income countries.  Read the Full Article here on the Gilead Website.

UPCOMING MEETING

HIV RESEARCH FOR PREVENTION (HIVR4P) 2018

HIV Research for Prevention (HIVR4P 2018) is the only global scientific conference focused exclusively on the challenging and fast-growing field of biomedical HIV prevention research.  HIVR4P supports cross-fertilization among research on HIV vaccines, microbicides, PrEP, treatment as prevention, and other biomedical prevention approaches, while also providing a venue to discuss the research findings, questions, and priorities specific to each. Read More : HIVR4P 2018
NEWS
Greenwood Africa Award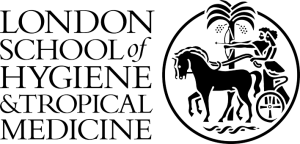 The Greenwood Africa Award recognises the research achievements and future potential of a mid-career African scientist in contributing to the control of infectious disease in sub-Saharan Africa. It is awarded to an individual who shows exceptional promise as an African research leader. Read More : LSHTM


This project has received funding from the European Union's Horizon 2020 research and innovation programme under Grant Agreement Number TRIA2015-1092.
This project is part of the EDCTP2 programme supported by the European Union.