WHO ARE WE 
The African Meningitis Trials Network (AMNET) was established in October 2017. The network brings together African and European Clinical Researchers whose main aim is to reduce the large number of deaths caused by meningitis in Africa through collaborative clinical rials. It is currently supported by the AMBITION Study (high dose Ambisome on a fluconazole backbone for cryptococcal meningitis induction therapy in Sub-Saharan Africa : a randomized controlled non-inferiority trial).
We believe collaborative activities are part of research excellence and we are seeking new collaborators doing Meningitis Research across the African continent. Fill in the contact form here and join an outstanding team of excellent researchers.
The objective of the Network is to build on existing experience, resources and infrastructure in order to enable other institutions and researchers to build on the AMBITION experience. The hope is that this will streamline the development of large, international randomized controlled trials in the future.
The Network includes the following partner institutions:
2ND AMNET FACE-TO-FACE MEETING

The 2nd African Meningitis Trials Network Face-to-Face Meeting was held on the 09th of July in Cape Town, South Africa at the University of Cape Town (UCT). Read all about the meeting here.
The 3rd face-to-face meeting will be in June 2020 in Uganda! Look out for the dates!
NEWS! EDCTP 2019 CALLS FOR PROPOSALS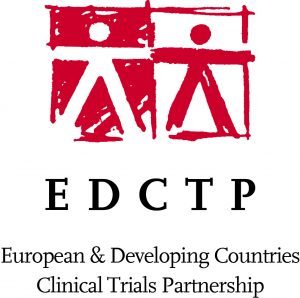 EDCTP has launched 10 calls for proposals to support clinical research and related activities on poverty-related diseases. Calls for proposals are supported through three distinct types of Horizon 2020 'actions': Research & Innovation Actions (RIA), Coordination & Support Actions (CSA), and Training & Mobility Actions (TMA). Details of the call texts are  published on the website and accessible here.
NEWS : AAS LAUNCHES RESEARCH MANAGEMENT PROGRAMME IN AFRICA (ReMPro Africa)

The programme will respond to the critical gaps that were identified in building the continent's research and development ecosystems which support a vibrant research culture and leadership. The overall goal of ReMPro Africa is to address systemic level challenges in African institutions to create and sustain an enabling research environment that can enhance research.
Professor Tom Kariuki, the AAS Programmes Director, said majority of African researchers often spend more than 80% of their time on routine administration and dedicate little time for research. Read more on ReMPro here.
FUNDING OPPORTUNITY : AFRICAN POSTDOCTORAL TRAINING INITIATIVE


The African Academy of Sciences (AAS), the U.S. National Institutes of Health (NIH) and the Bill & Melinda Gates Foundation are partnering under the auspices of the Coalition of African Research & Innovation (CARI) to establish a post-doctoral training fellowship program, the African Postdoctoral Training Initiative (APTI).  Training will be at a world class institute, the intramural laboratories of NIH.
The research priority areas are in infectious diseases, nutrition, and reproductive, maternal, and child health and developing skills for clinical and translational research. Research on other significant burdens of disease in Africa will also be considered. Deadline for applications : 01 December 2019
For more information on the program click here.


This project has received funding from the European Union's Horizon 2020 research and innovation programme under Grant Agreement Number TRIA2015-1092.
This project is part of the EDCTP2 programme supported by the European Union.