WHO ARE WE 
The African Meningitis Trials Network (AMNET) was established in October 2017. The network brings together African and European Clinical Researchers whose main aim is to reduce the large number of deaths caused by meningitis in Africa through collaborative clinical rials. It is currently supported by the AMBITION Study (high dose Ambisome on a fluconazole backbone for cryptococcal meningitis induction therapy in Sub-Saharan Africa : a randomized controlled non-inferiority trial).
The objective of the Network is to build on existing experience, resources and infrastructure in order to enable other institutions and researchers to build on the AMBITION experience. The hope is that this will streamline the development of large, international randomized controlled trials in the future.
The Network includes the following partner institutions:
News: Gilead Sciences Announces Steep Discounts For Ambisome To Treat Crytococcal Meningitis in Low-and Middle-Income Countries
Gilead Sciences, Inc. has announced that it will expand its access initiatives for AmBisome® (amphotericin b liposome for injection 50 mg/vial) to address the urgent need for treatment of cryptococcal meningitis in 116 low- and middle-income countries.  Read the Full Article here on the Gilead Website.

EVENT : ECCMID



ECCMID, as the world's premier Clinical Microbiology & Infectious Diseases event, brings together experts from many fields to present their latest findings, guidelines and experiences to an audience of over 12,000 colleagues. Date : 13 -16 April, 2019.
Read More : ECCMID
TRAINING : PROFESSIONAL DIPLOMA IN TROPICAL MEDICINE AND HYGIENE (EAST AFRICAN PARTNERSHIP)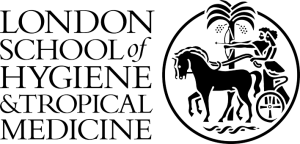 The Professional Diploma in Tropical Medicine and Hygiene (East African Partnership) is a three month, full time short course taught by School staff and colleagues in Tanzania and Uganda. It is designed for doctors planning to work in Africa. The programme covers common infectious diseases including TB, HIV and malaria, along with neglected tropical and non-communicable diseases. Deadline: 30 April 2019 for candidates in LMIC's.
For More Information : LSHTM
SAVE THE DATE! 3rd AIDS Mycoses Meeting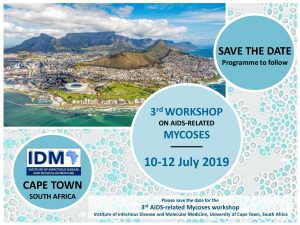 This project has received funding from the European Union's Horizon 2020 research and innovation programme under Grant Agreement Number TRIA2015-1092.
This project is part of the EDCTP2 programme supported by the European Union.