The COVID-19 pandemic is requiring home-testing in large numbers, and this process raises questions about the ethics of informed consent. In our latest blog, DEPTH member Dr Catherine McGowan reflects on a route to informed consent and suggests how governments, healthcare groups and institutions can maintain informed consent in a time of crisis.
A key step in any research project involving human participants is gaining informed consent. COVID-19 has disrupted research work around the world, and it will continue to do so for many more months. In this ever-changing pandemic environment, important research must continue. However, this work still requires researchers to think carefully about how best to obtain consent remotely.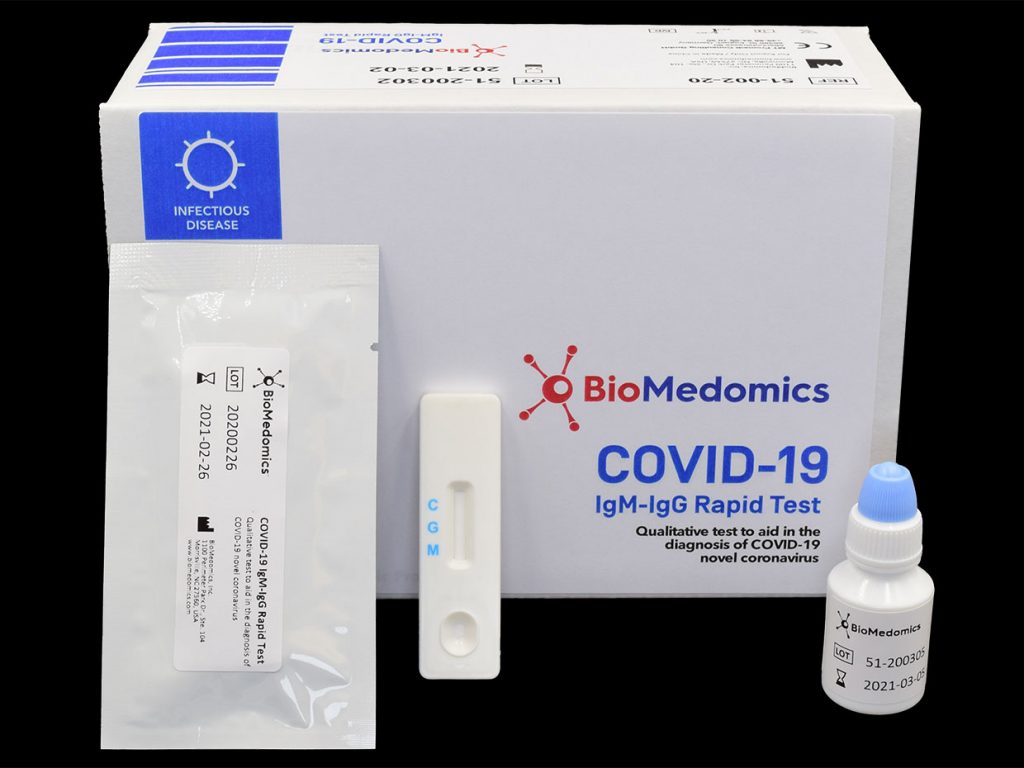 Researchers carrying out various population surveys are sending COVID-19 tests by post and encouraging people to self-test. Self-testing kits are a good example of a process that reminds us of the need to think about consent. Research participants must provide informed consent to participate in research, particularly when it comes to population surveys involving biological sample collection. Information governance in the European Union and the UK has changed considerably with the implementation of the General Data Protection Regulation (GDPR), which does not allow for presumed consent in most cases – so when it comes to a process like home testing, for example, the data gathered cannot legally be collected or processed without gaining explicit consent from research participants.
In 2017 we carried out antibody testing amongst non-Ebola infected healthcare workers (HCWs) who had returned from West Africa following the 2014/16 Ebola outbreak. We posted test kits to HCWs throughout the UK and the Republic of Ireland, with samples returned via post. When it came to getting informed consent, face to face consent was not feasible, we could not waive consent and nor did we feel comfortable presuming consent. In the interests of best practice we also wanted to make sure that participants had all of the information they needed in order to consent fully – and be able to reach us, the project PIs, with any questions they might have. Ultimately, we decided to recruit participants via email but first they were asked to work their way through the consent materials electronically, and to explicitly indicate their consent. Once participants had consented they were asked to complete a short questionnaire and to provide their postal address so that we could send out the test kits. At the conclusion of the study we emailed participants to let them know the results of their antibody test and included a link to a survey asking about their experience of consent. Our findings, as well as a description of the design of the consent process is described in our paper which you can read for free in Journal of Public Ethics. We asked participants how much of the consent material they read, how informed they felt and if they preferred online to traditional face-to-face consent.
The results were very interesting: Participants indicated a high level of engagement with the consent materials, with 67% reporting having read all and a further 20% having read 'most' of the materials. All participants indicated feeling completely (78%) or mostly (22%) informed about the purpose, methods and intended uses of the research, as well as what participation was required and what risks were involved. Overall, participants reported an overwhelming preference for online consent. Their longer free-text responses suggested that they were predominantly attracted to the convenience of online consent, including the leisure to read the consent materials several times, and the ability to engage in the consent process at a convenient time/place. Free text responses also supported online consent for our survey, but participants indicated that were the study more complex or were it a clinical trial they would prefer to have a face-to-face element.
Obtaining consent in lockdown
What can this study tell us about the research based on COVID-19 home-testing that is happening now? Well, it is our hope that as researchers aim to continue their work online, they give careful thought to what informed consent is in the current circumstances. Our paper describes how to obtain informed consent electronically and in a way that we have found to be acceptable amongst our research participants, but this might not be appropriate in all cases.
We also hope that Public Health England puts in place a robust framework for the pandemic to ensure adequate consent is still sought and obtained for any research. It is in times of crisis that abuses may be allowed to happen. Even with the best intentions, researchers may act expediently and may overlook best practice in their hurry to conduct the research and obtain results. In disaster settings, corner-cutting in ethical research practices are more likely, but this is also when participants are most vulnerable and may feel less able to challenge research practices that feel inappropriate. Our own study has shown that there are easy and acceptable solutions for obtaining informed consent. We hope that researchers currently developing population surveys using self-testing methods will give some thought to developing acceptable solutions to obtaining informed consent. We must continue research activities without forgetting our professional, ethical, and legal obligations to those who make our work possible.