Our latest DEPTH blog comes from PhD researcher Weiqi Han, supervised by DEPTH Director Professor Cicely Marston, with LSHTM colleagues Dr Shaffa Hameed and Dr Emma Slaymaker. Weiqi has just won best poster at the 2021 Research Methods e-festival for her work on using photo-elicitation to understand the lived experiences of sexuality of young people with physical disabilities in China. Over to you, Weiqi…

'I really enjoyed my time at the 2021 Research Methods e-festival last month, hosted by the National Centre for Research Methods and methods@manchester. Around 80 sessions were held over five days, with more than 130 speakers offering diverse perspectives on the festival's theme: innovation, adaptation and evolution of the social sciences. The e-festival was brought together by a common interest in interdisciplinary approaches within and across the various social sciences. It was web based and was highly interactive. Attendees could join sessions via live video streams, take part in community discussion boards and network with other scholars.
I was so excited to win best poster at the festival. Currently, I am in the qualitative data collection stage of my doctoral work. I am honoured and grateful for this recognition, and I hope that it draws more attention to studies on the intersection of sexuality and disability.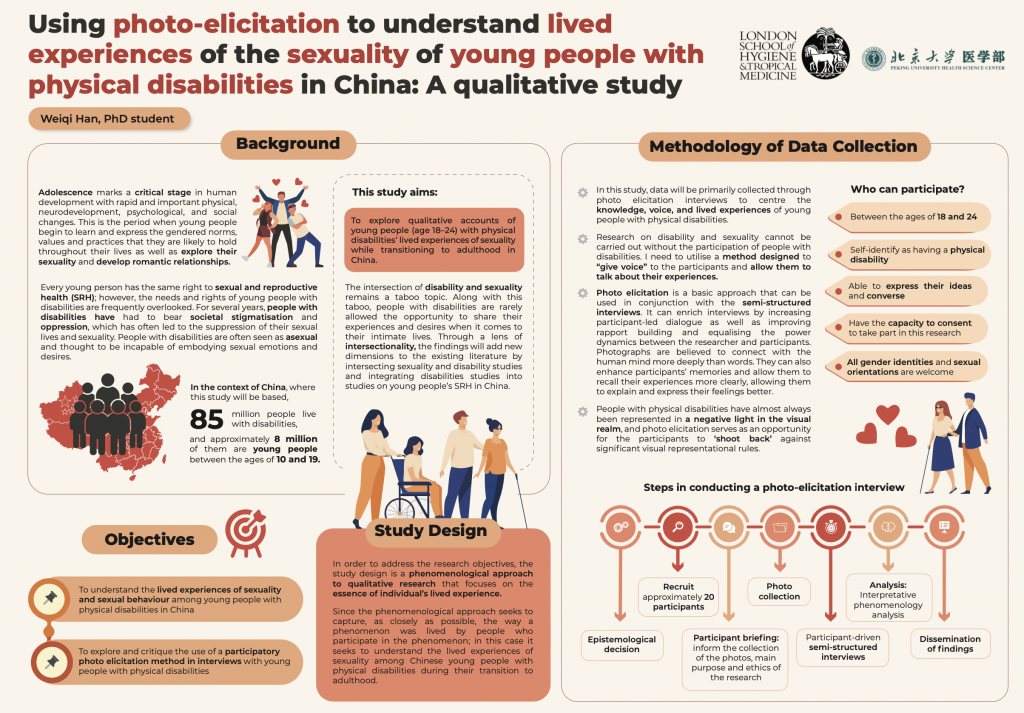 For many years, people with disabilities have encountered societal stigmatisation and oppression, which often causes them to suppress their sexual lives and sexuality. People with disabilities are often seen as asexual and thought to be incapable of embodying sexual emotions and desires. The transition from adolescence to adulthood is a time of instability, experimentation and exploration in various areas of life, most importantly in relation to sexuality. In the context of China, where this study will be based, 85 million people live with disabilities, and approximately 8 million of them are young people between the ages of 10 and 19 years. Everyone has a right to sexual and reproductive health, and young people with disabilities should not be denied this inalienable right simply because of their disability.
The study seeks to explore young people (age 18–24) with physical disabilities' qualitative accounts of their lived experiences of sexuality while transitioning to adulthood in China. Accordingly, a phenomenological approach to qualitative research will be utilised that focusses on the essence of the individuals' lived experiences. Data will be primarily collected through photo elicitation interviews to centre the knowledge, voice, and lived experiences of young people with physical disabilities.
People with disabilities are rarely given the opportunity to share their experiences and desires about their sexuality and intimate lives. Research on disability and sexuality cannot be carried out without the participation of people with disabilities. People with physical disabilities have almost always been represented in a negative light in the visual realm. To enhance the participant-led understandings of experiences of sexuality and disability, I decided to utilise a method designed to 'give a voice' to the participants and allow them to talk about their experiences. Specifically, I will use photo elicitation in conjunction with semi-structured interviews to gain a 'phenomenological sense' of the importance and meanings that the content of the photos holds for the participants while allowing them to relate and share their issues, experiences and concerns.'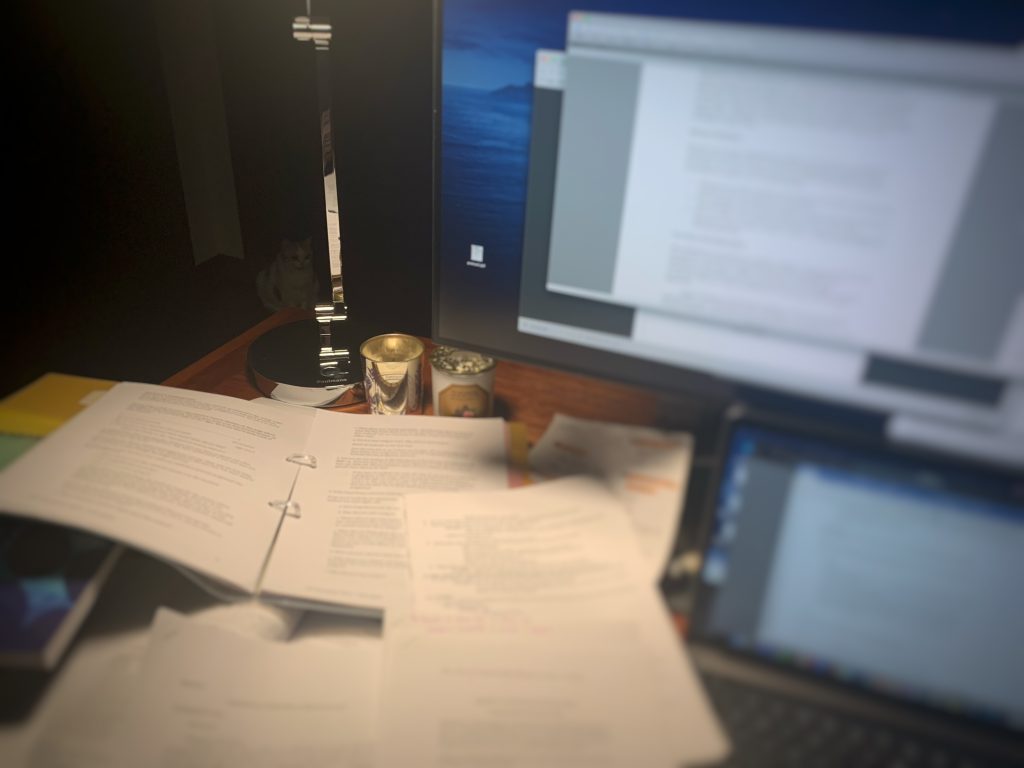 Thank you for your guest blog Weiqi, and we look forward to learning more about your project in this historically under-researched field. Watch this space!
As always, comments are welcome on this blog. You can also contact Weiqi for more information on weiqi.han@lshtm.ac.uk.