To celebrate Valentine's Day, we are focussing on our most romantic item in the collection – the Carpenter diary. This is a joint diary between a married couple, Geoffrey and Amy Carpenter, who lived and worked in Uganda in the 1920s researching sleeping sickness.
The diary starts in 1919 with the engagement of Geoffrey and Amy, her maiden name was Peter and this is how he refers to her throughout the diary. They got engaged in Fowey in Cornwall and revisited in 1926, where there is a photo in the diary of them by the engagement stone. Geoffrey writes 'Where the best thing in the world happened to me '.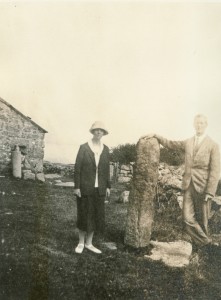 There are news clippings of the engagement announcement and also a poem written by Geoffrey entitled 'Peter, my rock', and then an invitation and news clippings on their wedding on 30th Dec 1919. They travelled to Africa in August 1920 to begin their new life in Uganda.
The diary gives a great insight into the life and work of a scientist and his wife living in Africa in the 1920s.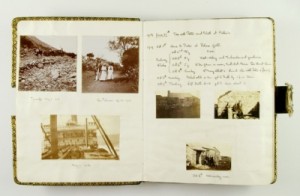 The diary is available in the archives for researchers, please see the archives website for further information on access