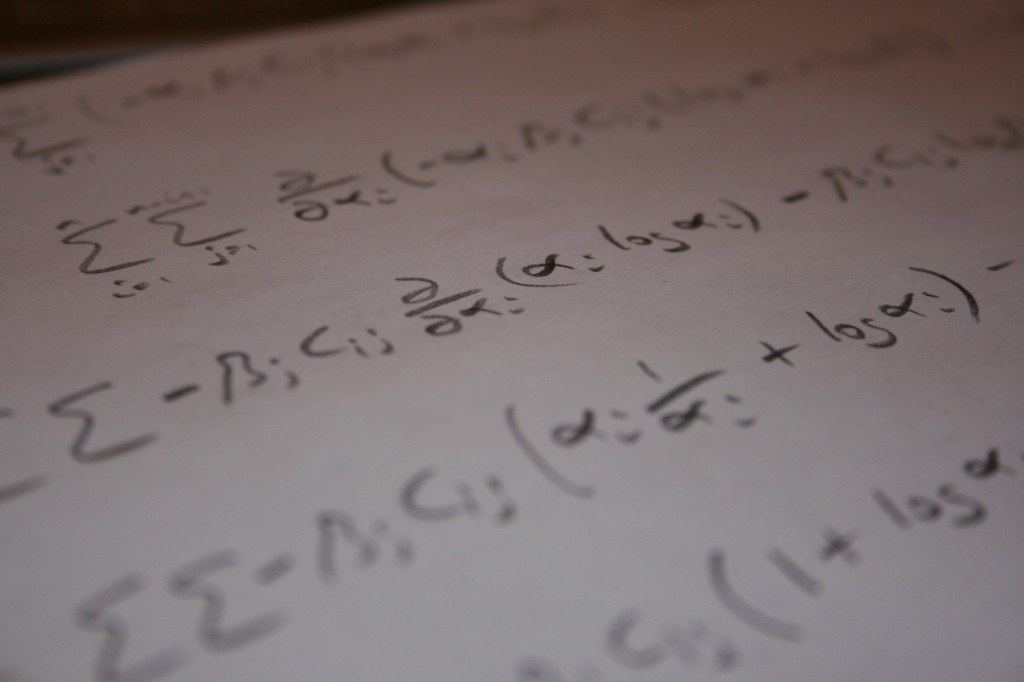 Image caption: Mathematics photo by Robert Scarth on Flickr. License: CC-BY-SA 2.0
Last month LSHTM Research Online had another month of high downloads with over 19,000  full text papers being downloaded. This month the top three downloading countries were again Germany, US and UK.  Below are the top five downloaded papers from July:
 CRASH-2 collaborators; Roberts, I; Shakur, H; Afolabi, A; Brohi, K; Coats, T; Dewan, Y; Gando, S; Guyatt, G; Hunt, BJ; +4 more… (2011) The importance of early treatment with tranexamic acid in bleeding trauma patients: an exploratory analysis of the CRASH-2 randomised controlled trial. Lancet, 377 (9771). 1096-101, 1101.e1-2. 82 downloads.
Pathai, S; (2013) Does HIV accelerate the aging process? An assessment of clinical, ophthalmic and serum parameters in HIV-infected individuals in South Africa. PhD thesis, London School of Hygiene and Tropical Medicine.  79 downloads.
Nguyen, NM; Tran, CN; Phung, LK; Duong, KT; Huynh, HL; Farrar, J; Nguyen, QT; Tran, HT; Nguyen, CV; Merson, L; +15 more… (2012) A Randomized, Double-Blind Placebo Controlled Trial of Balapiravir, a Polymerase Inhibitor, in Adult Dengue Patients. The Journal of infectious diseases. 68 downloads.
Evans, Catrin; (2000) Commercial sex work and sexual health : an ethnographic study of HIV prevention among female commercial sex workers in Calcutta. PhD thesis. 67 downloads.
Lopez-Ortega, Mariana; (2009) Ageing in Mexico : modelling health and frailty and its relationship to the use of health services and the supply of informal care. PhD thesis. 65 downloads.
If you are an LSHTM author and would like to make your full text papers available in LSHTM Research Online please get in touch and we can advise on publisher policies, copyright and versions.
We will be regularly posting details of the most downloaded papers from LSHTM Research Online to this blog but more detailed statistics are available from the Research Online website or team at researchonline@lshtm.ac.uk