Thank you to everyone who participated in the Journal Consultation during the summer.  The new Faculty-based approach this year resulted in an increased response rate, with each Faculty being well represented.  Now the responses have been analysed, the Library is in a position to place new orders for the most requested titles within each of the three Faculties.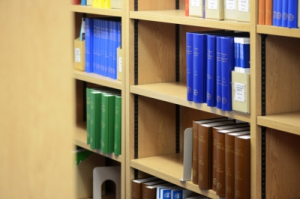 From 2015 the Library will subscribe to the following:
Clinical microbiology and infection (online)
Current infectious disease reports (online)
East African medical journal (online)
Health services and outcomes research methodology (online)
International journal of public health (print and online) 
Journal of public policy (online)
Lancet respiratory medicine (online)
Pharmacoepidemiology and drug safety (online)
Science translational medicine (online)
Social theory and health (online)
The Consultation enabled us to see the most requested titles at both Faculty and Department level.  Most requested titles within individual Departments that did not make the Faculty list have been noted as priorities should further funding be found.
Responses confirmed a need for the Library to increase its social science coverage, and several publishers featured prominently in the titles described by Faculty staff as 'must-haves'.  We are therefore looking into several publisher 'Big Deals' which could benefit social scientists and others working across the Faculties.  Acquisition of any 'Big Deal' would be dependent on additional funding.
For any queries about the Journal Consultation, or to put forward a journal as a potential new subscription, please contact serials@lshtm.ac.uk