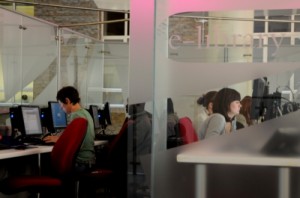 Resource Discovery Systems: Trial Access
The Library and Archives Service will be providing trial access to three Resource Discovery Systems (EDS, Primo, and Summon) from 17 November 2014 – 19 December 2014.
We would like as many staff and students as possible to explore the Systems, and then let us know how they find them. Access will be provided via the Library webpages (a link will be circulated nearer the date), and there will be a short survey to provide feedback.
Resource Discovery Systems provide library users with a single interface to search, discover and access both print and electronic resources. Their main benefits include:
A user-friendly interface
Enter keywords into a single search box
Single list of search results containing both print and electronic resources
Relevancy ranking
Options to personalise and refine search results
Export results
Social features incl. tags, share searches
RSS feeds, email notifications
Mobile access and interface
Please contact the Library (library@lshtm.ac.uk) with any queries.