Read it, loved it, but want more similar works? Researchers can now find related articles to the one they are reading but also ones held in the School's Open Access research repository– the CORE Recommender is here.
CORE is a service that facilitates the access and navigation to millions of open access research papers, enriches the collected data for text-mining and provides unique services to the research community. CORE harvests the School's publications via our research repository and which now has an installed plugin to suggest similar articles. Want to see what it looks like? Here's a doctoral thesis written at the School and available from our Repository,
Tancred, T; (2016) Implementation of community-level quality improvement in southeastern Tanzania: a mixed methods process evaluation of what worked, what didn't, and why? PhD thesis, London School of Hygiene & Tropical Medicine. DOI: 10.17037/PUBS.02528880
If you scroll to the bottom of the record you'll find plenty of recommended similar articles from other repositories such as the Norwegian Open Research Archives, PLoS and LSE's Open Access repository. There are also Suggested Articles from LSHTM Research Online as a separate tab.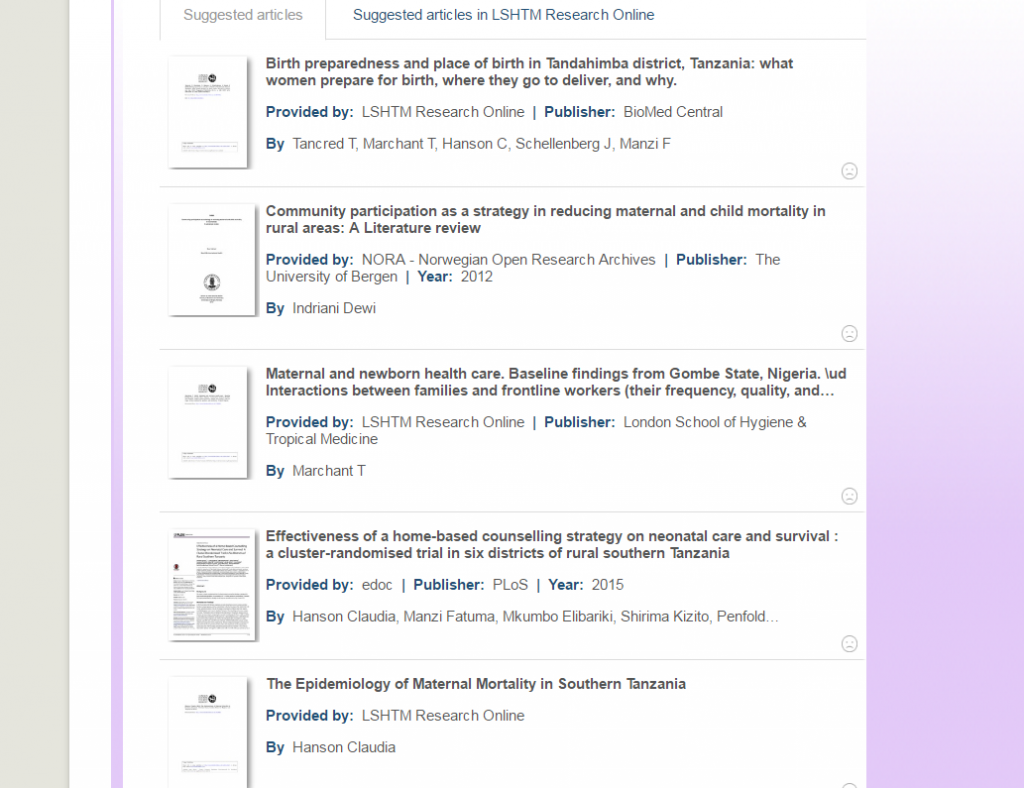 CORE blimey is all we can say!
You can read more about how the CORE Recommender works from their blog.