Today is the United Nations'
International Day Against Drug Abuse and Illicit Trafficking
. Since 1987 the UN has used June 26th to highlight the work done by individuals, communities and organisations towards creating a society free from drug abuse.
At LSHTM, books about addiction and stimulant, sedative and narcotic drugs are located at classmark "GF".
Here are a few from the library shelves.
---
"Voluntary Action and Illegal Drugs: Health and Society in Britain since the 1960s" by Alex Mold and Virginia Berridge (Palgrave Macmillan, 2010).
Classmark: GF.D.41 2010
Written by two LSHTM academics, this book looks at voluntarism – the setting-up of voluntary organisations by ordinary individuals – in relation to drug use and its associated problems, and how this movement has affected the development of state-run health and social care within the UK.
---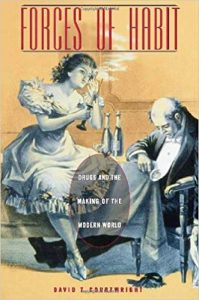 "Forces of Habit: Drugs and the Making of the Modern World" by David T. Courtwright (Harvard University Press, 2001).
Classmark: GF.D 2001
An entertaining work about the global history of human use of psychoactive resources – from alcohol/tobacco/caffeine to opium/cannabis/coca. Look out for a mention on page 93 of a study (Kawachi, 1996) which found that women who drank 2-3 cups of coffee a day were only 1/3 as likely to commit suicide as those who drank none.
---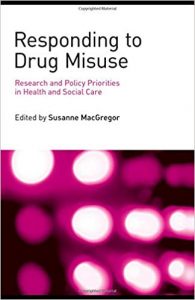 "Responding to Drug Misuse: Research and Policy Priorities in Health and Social Care" edited by Susanne MacGregor (Routledge, 2010).
Classmark: GF.S.41 2010
Edited by LSHTM's Honorary Professor of Social Policy, this book looks at the UK's response to drug misuse in terms of health and social care needs and policy responses, from the Tackling Drugs to Build a Better Britain strategy 1998-2008 to Drugs: Protecting Families and Communities 2008-2011.
---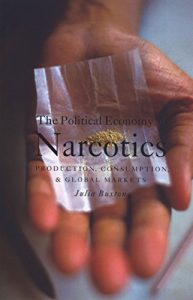 "The Political Economy of Narcotics: Production, Consumption and Global Markets" by Julia Buxton (Zed Books, 2006).
Classmark: GF.U.09 2006
Examines international systems of drug control and finds that methods based on prohibition have failed completely. Although some countries propose approaches that use regulation and decriminalisation, they struggle to change the attitudes of nations that act strategically with or against the drug trade according to their own economic interests.
---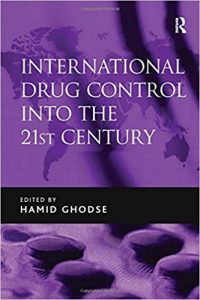 "International Drug Control into the 21st Century" edited by Hamid Ghodse (Ashgate, 2008).
Classmark: GF.T.09 2008
This book is drawn from studies conducted by the UN over several years. Arranged under 16 themes with titles including "Legalization of Internationally Controlled Drugs", "Money Laundering", "Illicit Drugs and Economic Development", "Drugs, Crime and Violence: the Microlevel Impact", and "Alternative Development and Legitimate Livelihoods".
---
"Governance of Addictions: European Public Policies" by Tamyko Ysa, Joan Colom, Adrià Albareda, Anna Ramon, Marina Carrión, and Lidia Segura (OUP, 2014).
Classmark: GF.S.3 2014
Comes from the work of ALICE RAP, the Addictions and Lifestyles in Contemporary Europe–Reframing Addictions Project, which studies the use of alcohol, tobacco, cannabis and heroin and seeks to understand how governments construct and implement addiction policies.
---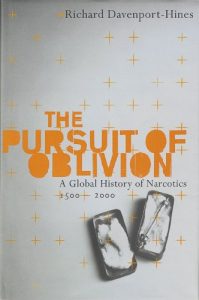 "The Pursuit of Oblivion: a Global History of Narcotics 1500-2000" by Richard Davenport-Hines (Weidenfeld & Nicolson, 2001).
Classmark: GF.D 2001 – Reference Only
Observes 500 years of social attitudes towards drugs, examining their place in Western culture and how we have always used them to cope with everyday life. Although most drugs originated as medicines, Davenport-Hines notes that any substance with the power to do good also has the power to do harm.
---
Top image: Drug-free library zone – Washington DC. Attribution: Photo YourSpace. Used under licence CC BY-ND 2.0
Book cover images from Amazon.co.uk.