Renowned for his work on Malaria during the Second World War, Neil Hamilton Fairley, who held a lecturer position at LSHTM in the 1920s, dedicated his life to the research of parasitic disease. This blog explores his life and work. 
Born in Australia in 1891, Neil Hamilton Fairley was one of four surviving brothers to enter the medical profession. He qualified as a doctor in 1915, graduating with First Class Honours from the University of Melbourne.  
On qualifying, Fairley took up a residency at Melbourne Hospital where he soon became involved in treating an outbreak of Meningococcal Meningitis. A disease that threatened to overwhelm the armed forces as the living conditions of the troops made them particularly vulnerable to infection. 
After the outbreak of the First World War Fairley joined the Australian Army Medical Service and was posted to Egypt in 1916 as a pathologist to the 11th Australian General Hospital. It was during his time In Egypt that Fairley first became involved in both the treatment of Typhus Fever and Schistosomiasis – a parasitic disease found in fresh water that posed one of the most significant threats to the health of the troops in Egypt during the war.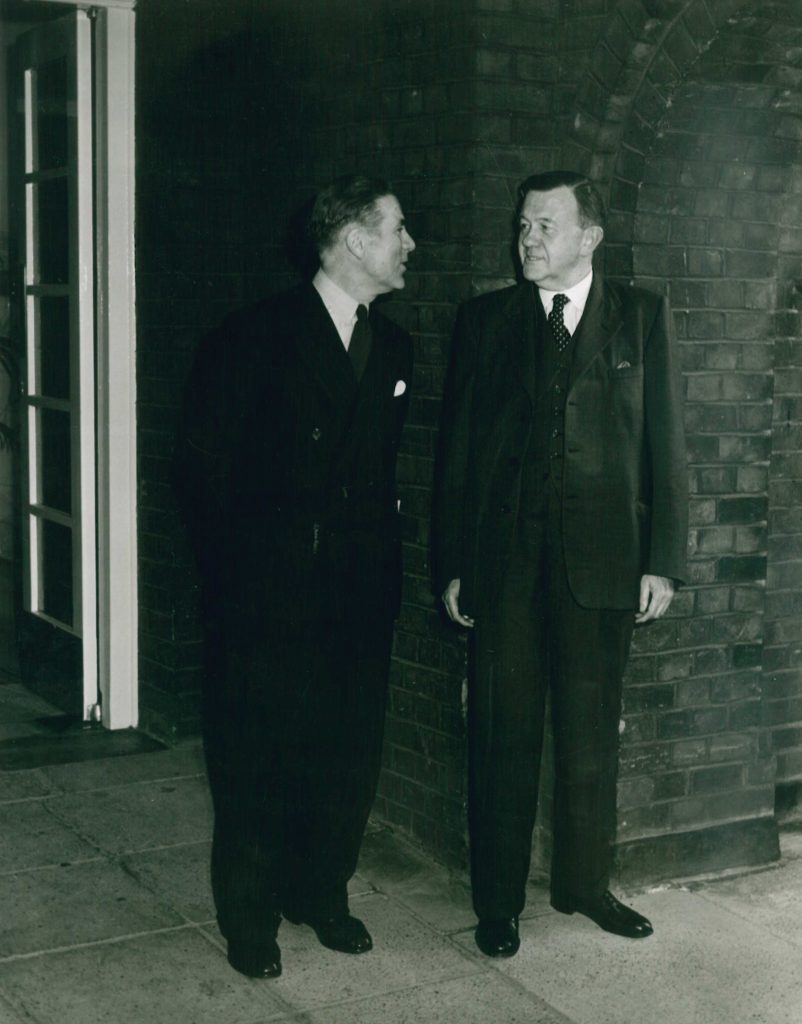 His expertise in Schistosomiasis would prove invaluable once the war was over and he was appointed as Medical Research Officer in Bombay. Amid concern that soldiers returning from Egypt would introduce the parasite to India, Fairley conducted further research into effective treatment of the disease. While in India he went on to develop his knowledge of parasitic disease, investigating Guinea Worm Fever and Tropical Sprue, a digestive disorder affecting the small intestine's ability to absorb nutrition. Fairley himself, succumbed to the disease, forcing him to leave his post in India. 
On his recovery, Fairley returned to Australia and in 1927, worked for the Walter and Eliza Hill Research Institute as Commonwealth Research Officer where his research included a study on snake bites. 
By 1929, Fairley had once again left Australia, this time to take up a post as both Assistant Physician at the Hospital for Tropical Disease and Lecturer at LSHTM. Fairley continued his fervour for research while working at the School, exploring conditions such as Filariasis and Black Water Fever. 
However, it was his contribution to the treatment of Malaria during the Second World War that would define Fairley's career. In 1940 he rejoined the Australian Army Medical Service as colonel and was appointed as Honorary Consultant in Tropical Disease. His wartime medical interventions included encouraging the army to change its plan to deploy troops to Macedonia in 1941, as Fairley was concerned this would coincide with Malaria season. Most significantly, Fairley's work during this time focused on researching, and then implementing, a regime of prophylactic malaria treatment which was rolled out across the allied forces with great effect.
The end of the war saw Fairley return to Britain where he took up the newly created role of Wellcome Chair of Tropical Medicine at LSHTM. However, ill health led to his resignation in 1950. In his latter years Fairley was a highly respected 'Elder Statesman of tropical medicine' and was a member of various prominent boards and societies, until his death in 1966. 
The archives holds some papers relating to Neil Hamilton Fairley. Including press cuttings written by Fairley on "tropical medicine and some of its problems".
To view these papers, or any of our collection, please contact the archives.