For many the quintessential image of the academic library is perhaps something from a bygone era. Dusty shelves with rows upon rows of books, academic journals in rolling stacks, silence broken up by the odd cough and pencil dropping from a desk as a fastidious librarian tells you off for every minor indiscretion with a sharp toned 'shh' from across the room.
Obviously, this image is terribly outdated, that is if it even existed in the first place. As someone who went to university in the late 2000s It is not something I ever experienced, but I had the library assistants at hand to help, the quiet study spaces to cram last minute in and rows upon rows of books to turn to.
For many people though, if we were to play some form of word association game, the word library would bring about the reply of books, but imagine a library with no physical books, no physical space to study and no staff members to turn in person to get help from. Lockdown and the ongoing pandemic have brought about huge challenges for academic libraries with regards to the service we are able to provide.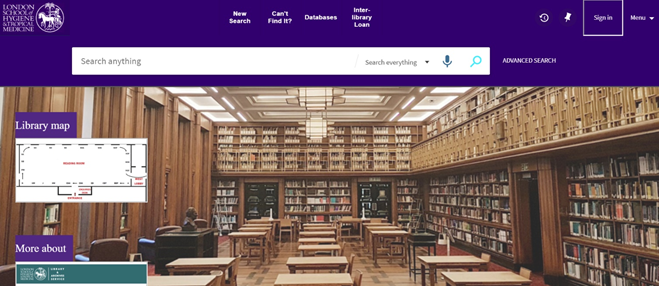 Times have been changing for a long while, eBooks and electronic journals are not a new thing by any stretch of the imagination, but library collections teams have had to think fast and act quickly to ensure students have access to as many items as possible without being able to obtain physical items form the library. Even today, many prefer using hard copies of books, rather than reading a computer screen for everything (I know I do) relying more on e-books is going to be new for some.
We have expanded our e-book collection over the last few months, making more titles available and ready to be accessed by students and staff without even having to access a physical library. Finding items which are available electronically couldn't be easier using the library catalogue Discover
After searching Discover, results can be refined on the left hand side of the screen, in the image below, after searching for epidemiology I have filtered the results to show eBooks only. We have a number of new titles now available to access on the subject of epidemiology.
All core texts for courses are available as eBooks (where possible), in the image above we can see that if books are available electronically, they will have a link which reads as "Click here to access online". Once this link has been clicked, you will then be taken to hosting platform where the books can be accessed.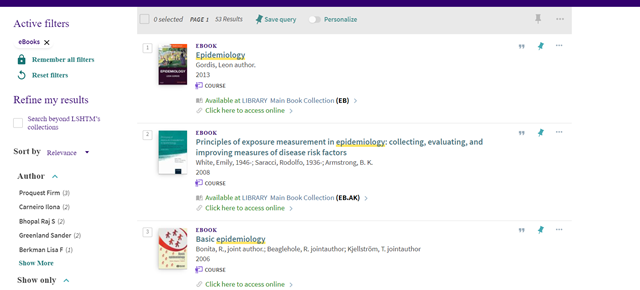 Once we have clicked through to the eBook platform, books can be read online, or can be downloaded and read offline for a limited amount of time, like if you were borrowing a book from the library, or you can download the chapter you may need to access.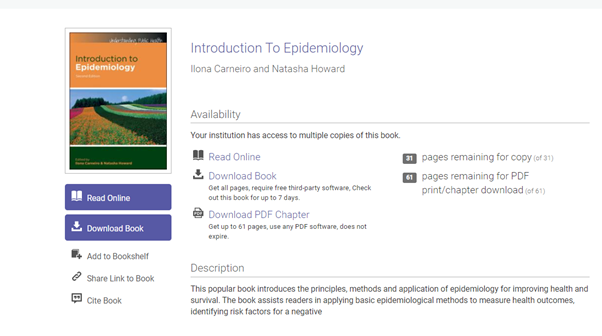 If you are having any problems accessing eBooks or have any queries or questions with regards to accessing materials for your studies, do not hesitate to get in contact with the Library, we are always here to help… physical library or not!