With the update to the Barnard Classification Scheme completed, thousands of physical items in the library collection have had classmarks changed. Updating items on the records management system and the physical items in the main collection, the basement and the pamphlet collection in the gallery. Rather the large and daunting endeavour!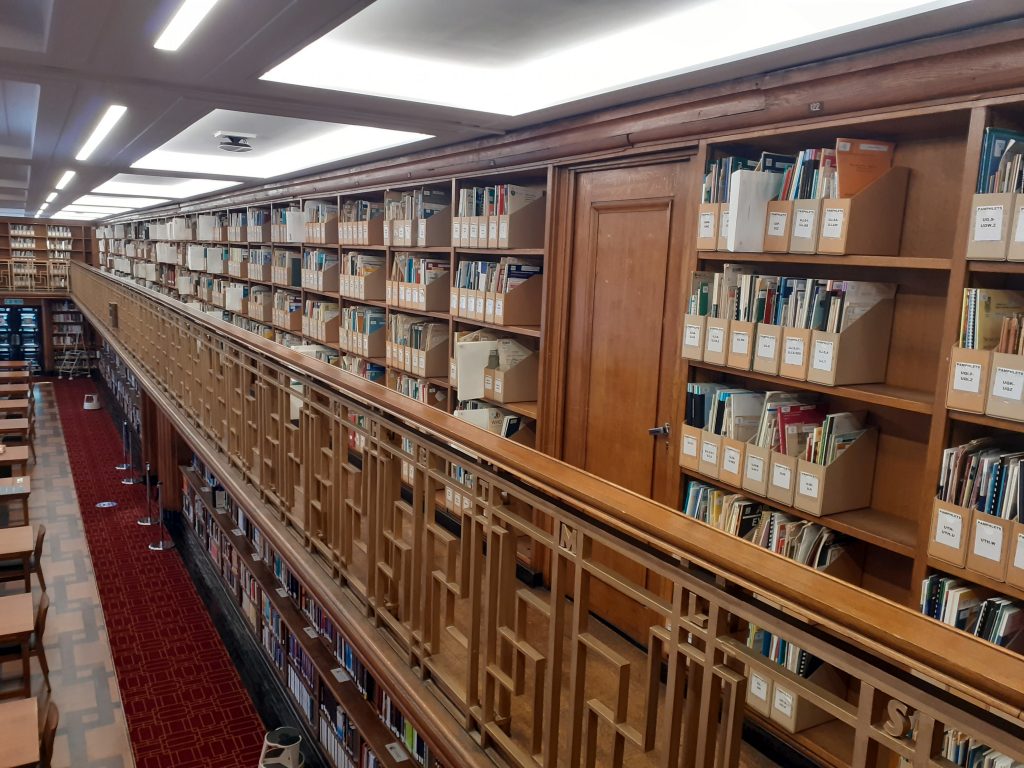 The pamphlet collection, located upstairs in the gallery, is perhaps an often-overlooked part of the library collection, covering a wide range of the school's research and teaching areas, some of the items can only be found in the LSHTM Library. There are thousands of items, and when searching for physical items on Discover, if the item listed has the location 'Gallery', it is a part of the Library's pamphlet collection. Many students perhaps don't realize this when looking for items and don't even thing to look upstairs!

The pamphlet collection includes a large number of items which provide a snapshot of public health at the time, historical items on a variety of topics, including government documents, newspaper and magazine articles, academic papers and awareness pamphlets for campaigns, and so much more. Many items have been bound together providing collective works on a particular area. So if you were looking at an area such as water hygiene, you can find a huge amount of more material you have easily overlooked.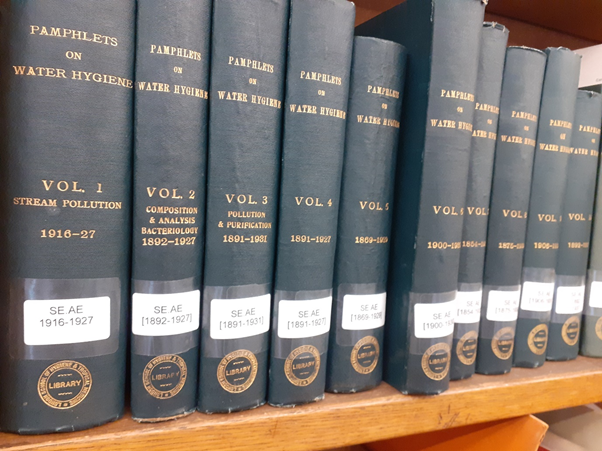 For years many of the items were not on the library management system, so after helping to catalogue the items, the idea of going through a long list of pamphlets and updating classmarks was perhaps not the most joyous!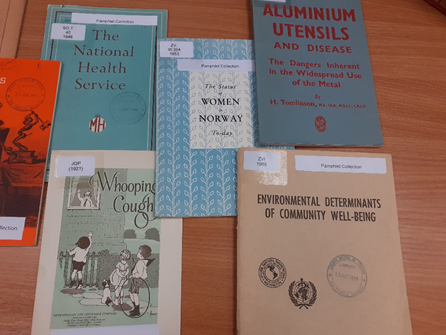 For me anyway, perhaps because I helped catalogue many of the items, one of the more interesting things about the pamphlet collection is the variety of cover art, fonts used and graphic design. The more interesting items tend to be the ones for public consumption. Items used as advertising booklets or awareness campaigns for a particular illness or disease, which tend to use more bold images and can be rather artful and eye catching.