Did you know that there have been over 8 million downloads from LSHTM Research Online since its inception in 2011 ! That is a lot of downloading !
In January 2022, there were 161,445 downloads alone, compared with 68,690
in January 2021.
If we look at download trends over the last six years, we can see there has been an enormous increase, particularly in 2019 and 2020. There was however a slight decrease in 2021. See Figure 1 below.
Figure 1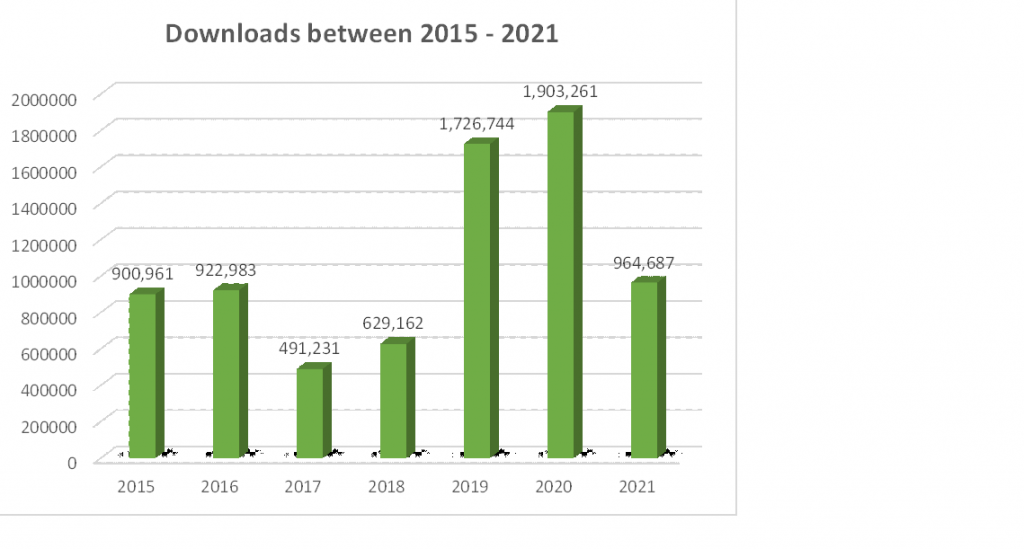 It is also useful to look at who is downloading, or more accurately where downloading is taking place. As we can see from Figure 2, the highest volume of downloads during Sept, Oct, Nov and Dec 2021 were in the United States, which totalled a whopping 40,492 for those four months, followed by the United Kingdom with 29, 487, China with 9,747, India with 5,919 and France fifth with 3,853.
Figure 2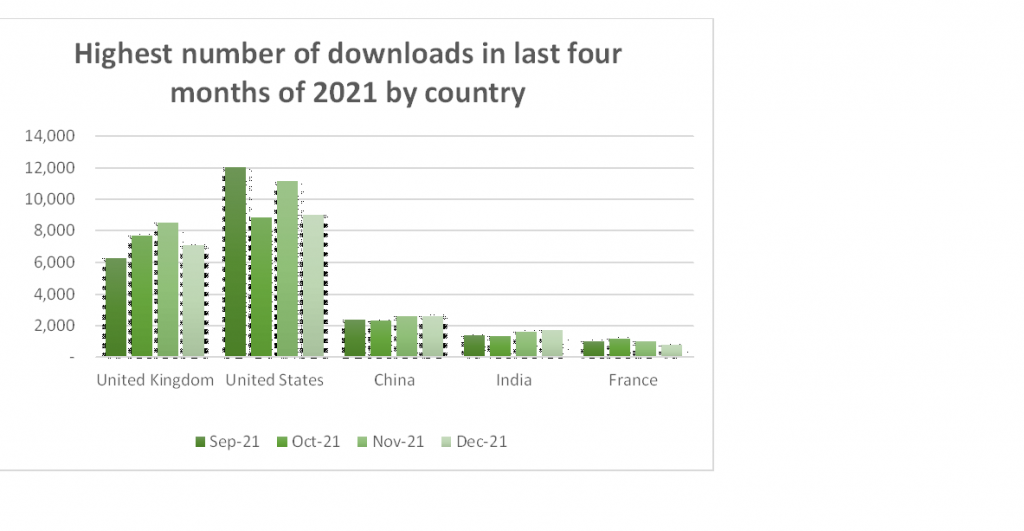 The following graph shows the most popular downloads within the last two months by author – are you listed ?
Figure 3
And the following graph shows the five most popular articles downloaded within a similar period – can you see yours ?
Figure 4