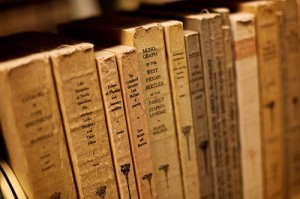 Image caption: Monograph of the West Indian Beetles of the Family Strphylinidae by bionicteaching. License: some rights reserved_CC_BY_SA

Monographs and book chapters are a key part of academic publishing. This has been reflected in recent developments by bodies such as Wellcome Trust, JISC, HEFCE to tackle the issues surrounding making such material open access.
This post looks at the extension of the Wellcome Trust Open Access Policy to include monographs and book chapters and how LSHTM authors can access funds to make monographs Open Access.
The details…
Wellcome Trust grant holders who were awarded grants on or after 1 October 2013 are now required to make monographs and book chapters Open Access. Full details of their policy are available on the Wellcome Trust website but to summarise:
•    All original scholarly monographs and book chapters authored or co-authored by Trust grant holders as part of their Wellcome funded research should be made Open Access
•    Outputs should be made available in PMC Bookshelf and Europe PMC as soon as possible, with a maximum embargo of 6 months. To do this authors/publishers should use the monograph and book chapter deposit form.
•    For LSHTM researchers Open Access charges can be paid from the LSHTM Wellcome Trust Open Access fund. See our Open Access web pages for details of how to do this.
•    Where an Open Access fee is paid monographs and book chapters must be made available immediately and be licensed to support reuse. The Wellcome Trust have stated that the Creative Commons Attribution licence (CC-BY) is strongly preferred but that they will accept non-commercial and/or no-derivatives licences (i.e. CC-BY-NC, or CC-BY-NC-ND).
For those with older grants this policy will come into effect from October 2014.
How we can help you…
If you are funded by the Wellcome Trust and are in the process of publishing a monograph or book chapter please contact us with details of the publication (title and publisher) and your grant number and we can provide guidance on how to access the fund and Wellcome Trust requirements.
So far we have three Open Access book chapters in our public access repository, LSHTM Research Online, but watch this space for developments in this area.