The archives of SIGMA Research have now been catalogued and the collection can be viewed online on the
LSHTM archives catalogue
. This is the fourth collection to be catalogued as part of the Wellcome Trust funded project to catalogue and preserve the School's HIV/AIDS archive collections. The collection consists of a number of series of grey literature relating chiefly to qualitative and quantitative social research reports about HIV and sexual health but also including documents relating to government policies and legislation, epidemiology and international conferences on AIDS. Unlike other HIV/AIDS collections held at the School the material has been catalogued to item level to allow researchers to see all the collected literature that the group gathered.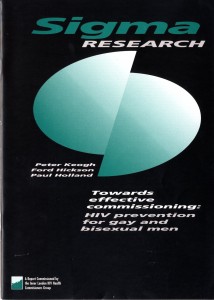 SIGMA Research group joined the School in 2011 having previously been based at the University of Portsmouth. The group specialises in social research in behavioural and policy aspects of HIV and sexual health. It also undertakes research and development work on aspects of lesbian, gay, bisexual and transgender (LGBT) health and well-being. The research interests are evident within the archives with papers including a number of questionnaires, surveys and reports on sexual behaviour of LGBT groups, drug users and ethnic minority groups. The collection is unique in housing a significant quantity of reports not from the United Kingdom, especially those from Australasia along with sizable holdings of conference abstracts from international AIDS conferences.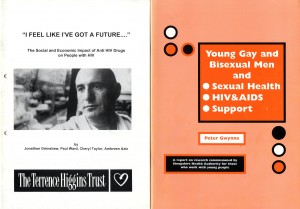 The only exception to the accumulated grey literature is the documents relating to UK Parliamentary debates on the age of consent and the promotion of safe sex in Schools, known as 'Section 28' amendment act. SIGMA Research was active in lobbying parliamentary members to promote gay rights and tackle sexual discrimination. This series, GB 0809 SIGMA Research/8, consisting of correspondence received from MP's at the time, reveals the attitudes and opinions held within the House of Commons at the time on gender equality.
For further information about the collection or arranging an appointment to view the archives please contact us, via email: Archives@lshtm.ac.uk or by telephone: 0207 927 2966.