UPDATE (January 2015)
The School has decided not to renew its Supporter Membership with BMC which means the 15% discount and instant payment option for researchers is no longer available.
If you wish to pay for an APC for Open Access with BMC please follow the instructions on our OA pages under your funder (COAF or RCUK).
Instant payment for School WT-funded authors
Any member of LSHTM staff who is funded by the Wellcome Trust will receive instant payment of the Open Access fee – without requesting an invoice.
Please contact us directly to request a PRE PAY VOUCHER CODE to arrange immediate payment.
Please provide us with the following:
| | |
| --- | --- |
| Your Wellcome Trust grant code | (Grant number: WTC7410) |
| Name of grant holder (if different from requestor) | (Dr James Willouby) |
| Title of paper and journal | (The association between a vegetarian diet and cardiovascular disease (CVD) risk factors in India. PLoS ONE) |
| List of authors | (Y Ponnighaus, JA Guerra-Assuncao, R MGJ Houben, AC Crampin, J Glynn) |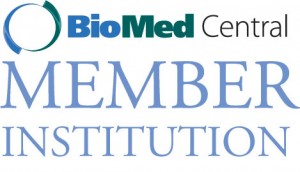 When you reach the payment options page of the BMC journal (shown below), choose option 3A and enter the PRE PAY VOUCHER CODE in the space provided in order for the Article Processing Charge to be paid immediately.

Further details are available from the BMC website and any assistance can be provided by the Open Access team at researchonline@lshtm.ac.uk or visit our Open Access payment pages at the School
---
 15% discount for School authors
Researchers should also be aware that even if you are not funded by the Wellcome Trust as Supporter Member institution with BMC the School's researchers will receive a 15% discount on the article-processing charge when publishing in a BioMed Central, Chemistry Central or SpringerOpen journal. Further details can be found from their Supporter Member website.