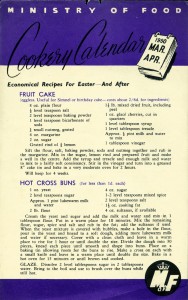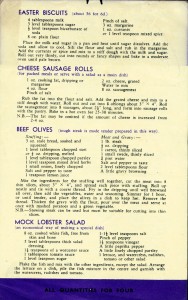 This leaflet is from a series of seasonal recipes published by the Ministry of Food during the period of food rationing in Britain during and following the Second World War.
This and many other Ministry of Food leaflets are available to view in the LSHTM Archives as part of the Nutrition Collection. Please see the archives website for further information: http://www.lshtm.ac.uk/library/archives/.
The Archives Service will be closed from Friday  3rd April, reopening on Wednesday 8th April.