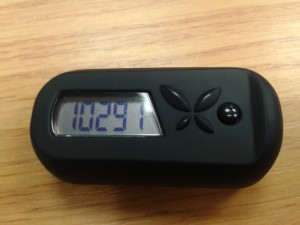 I was fourteen. My history class were on a visit to London, my first visit to the Capital I can remember with any clarity. Unlike other school trips, which were mostly by coach or the school minibus we travelled by Inter City train from Birmingham New Street, in reserved seats. The teachers then marshalled us by Underground to the National Army Museum, Chelsea. At one tube station we saw an (in)famous person – the late politician Enoch Powell of "rivers of blood" fame.
What impressed me most about our visit was not the museum or the very informative talk we were given by the museum staff, but a subsequent walk which appeared to take in many famous sights, before having our packed lunches near the fountains of Trafalgar Square, where I narrowly avoided being run over by a red double decker.
Many years later I found myself living in London and working at the School. Over the years I've travelled around extensively by every mode of public transport on offer – tube, bus, train, boat – but my favourite way to explore is on foot. Even near busy thoroughfares you can quickly escape down side streets and find interesting buildings, secluded pubs and bars, a hidden park or square. From my home in Hammersmith I often embark on walks to green spaces such as Richmond Park or Wimbledon Common. In my case, the health benefits are often tempered by a pub stop, although I have a rule of thumb that at least 10 000 steps need to be walked before such a stop is made.
My interest in walking has stood me in good stead when recording my daily steps for the GCC corporate challenge – an event which School employees have been entering for the past 3 years. I've been in my colleague Jennifer's team for the past two years.