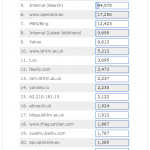 Ever wondered who's reading the documents we have squirrelled away in Research Online? Pop along to
http://researchonline.lshtm.ac.uk/cgi/stats/report/
and get your hands on information that might surprise you.
For example, who'd've thought that in the last year, two downloads, not one but two, came from boostyourbustfast.weebly.com? Or one download came from the intriguingly titled WhoIsBest.com?
Anyway, enough of the random ones. Let's have a look at some of the more impressive numbers. Top source of downloads – no prizes for guessing this one – Google. 447,267 in total.
A prize is more deserved (I still don't have one to give away though so don't get too excited) for guessing the fourth biggest download source: www.baidu.com, China's answer to Google.
Yup, 92939 downloads in the last year, from China.
Russia's Google challenger, Yandex, also features, but with only 2230 downloads. Oh well, got to start somewhere!

In number six – www.openaire.eu, a project bringing together EU countries to promote open scholarship and improve the discoverability and reusability of research publications and data. FP7 funded? Your research is harvested by OpenAire. 17250 downloads, and who doesn't want to play a part in that?
1887 downloads from

 Now this is where we see open access going mainstream. See it in your mind's eye: write a paper. Someone thinks it may interest a lot of people. They write a short article with your publication at its core. Someone's interested, they want to read more. They could pay up to £50 to download the article from the journal website. Or they could read it for free from our repository, and then look like this: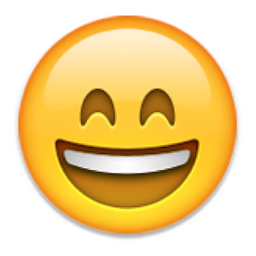 As you'd expect, other universities feature prominently on this list. Harvard – 461 downloads. Primo.unilinc.edu.au – 535 downloads. University of East Anglia, Oxford, Durham, Surrey, York, Cambridge, Reading… Ethos.bl.uk, the British Library's collection of theses – 1924 downloads. The list goes on.

But the real proof we've made it: we're on mumsnet.com.