Well, it's coming up to Open Access Week 2017 and it got us talking about what OA tools we

 to use. See below the infographic for a list of links to all of these.
There are loads of great tools out there so we'd love to hear about the ones you love!
The image below might come out tiny. Click it to get to a nice big one.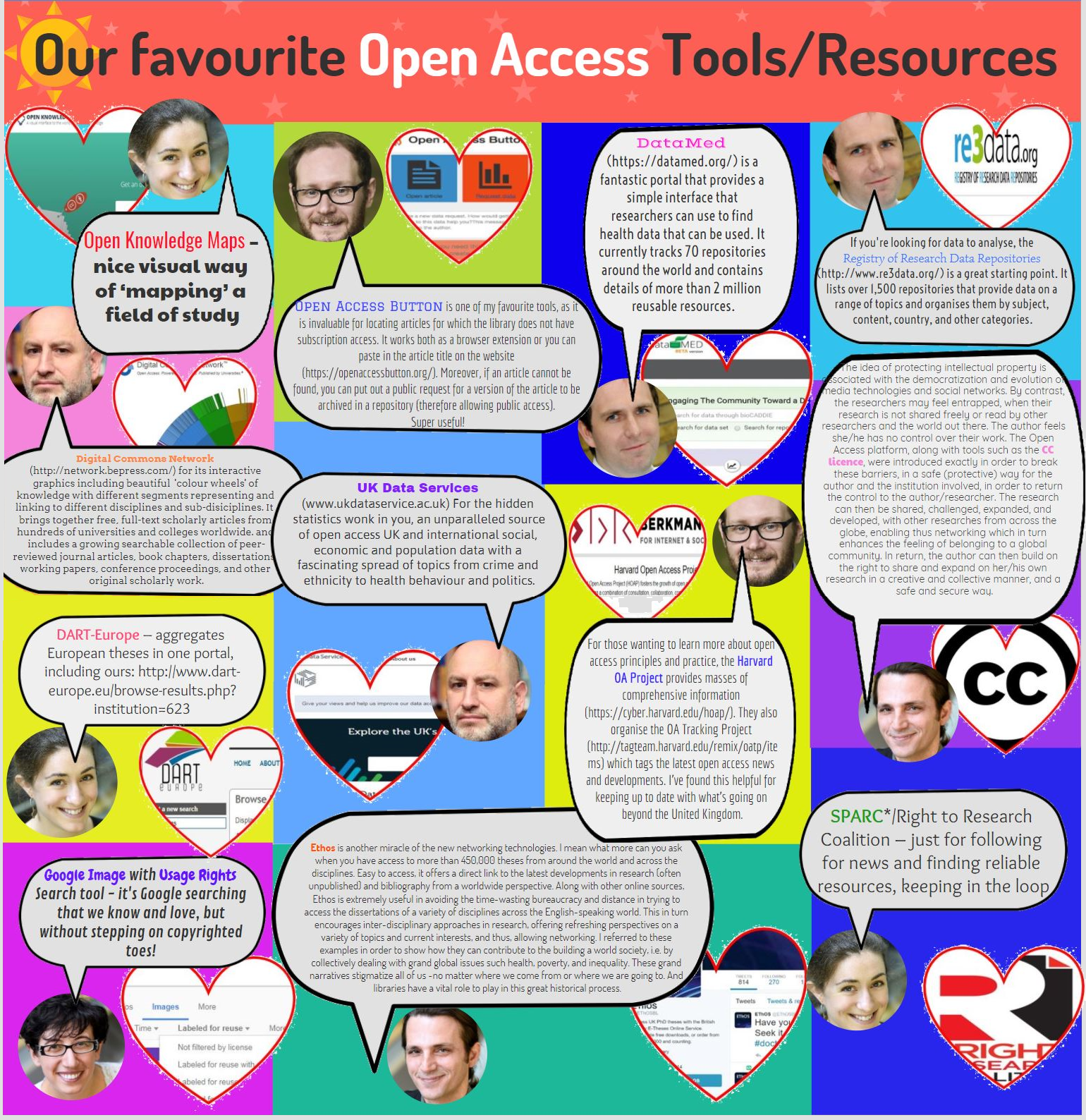 Alice G:
Open Knowledge Maps: https://openknowledgemaps.org/
DART-Europe: http://www.dart-europe.eu/browse-results.php?institution=623
SPARC*/Right to Research Coalition: http://sparc.arl.org/initiatives/r2rc
Dom:
Open Access Button: https://openaccessbutton.org/
Harvard Open Access Project: https://cyber.harvard.edu/hoap/ and http://tagteam.harvard.edu/remix/oatp/items
John:
Digital Commons Network: http://network.bepress.com/
UK Data Services: www.ukdataservice.ac.uk
Michelangelo:
Creative Commons licences: https://creativecommons.org/
EThos: http://ethos.bl.uk
Gareth:
DataMed: https://datamed.org/
Registry of Research Data Repositories: http://www.re3data.org/
Alice F:
Google Image search with Usage Rights tweaked: https://www.google.co.uk -> Images -> Tools -> Usage Rights
And you?
Infographic: https://venngage.com/features/infographic-maker/