From the 30 Oct – 5 November there will be a Bibliotherapy display in the Library's Reading Room, under the watchful eyes of Sir Richard Doll. Bibliotherapy is an expressive therapy which uses reading to support good mental health.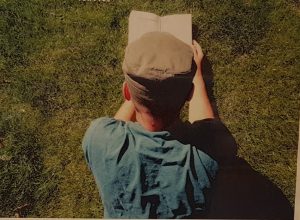 From time to time, the Student Advice & Counselling Service select books to support students, and the Library acquires and shelves them in the main collection. These self-help books enable students to read about strategies which might help them deal with any issues they are encountering. Topics covered in the collection include self-esteem, assertiveness, relationships, mindfulness, mental health, bereavement, insomnia, depression, stress, cognitive behavioural techniques, and study skills.
All the books can be found by searching in the Library's Discover search tool. Most of the self-help books are shelved in the Library's Barnard Room under the 'UJ' classmark, but check on Discover first to make sure.  Some related topics and their classmarks are: study skills – AR.AT, drink problems – GFD, behaviour and reactions – UJBM, sleep problems – UJK, depression – UJRF, self-esteem – UJXC, and relationship skills – ZVX.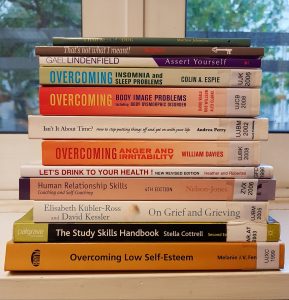 The Library Collections Team has also produced some guides to help readers find books on wellbeing, studying and teaching skills, and management skills.  These will be available to browse or take away alongside the display.
If you have a query about the Library book collection, please contact Collections at collections@lshtm.ac.uk