While
International Open Access Week
is normally held in universities across the world during the last full week of October, this year the Research Publications Team will be running a series of events and workshops throughout October. October should therefore be known as OActober…
Funders, universities, and governments are encouraging open by default, with more stringent policies increasingly coming into effect for open access publications. You are invited to join us to explore the principles behind this continuing movement towards open access, how 'open' stretches beyond academic publishing into more creative arenas, and the impact of open access on researchers, universities, publishers and the wider public.
Creative Commons Craft Workshop
18th October, 12am-3.00pm, G10, 9 Bedford Square

The Creative Commons workshop will make use of materials that are available under a re-use licence and encourages you to take some time out of the working day to do something mindful and creative. The session will demonstrate the range of possibilities that these licences enable, beyond the open access research publications they are normally assigned to in academia. Come along at any time between 12-3 to find out about more of these resources, which are introduced in our blog post 'Creative Commons outside of Academia'.
OA Essentials training sessions
Tavistock LG4 on 22nd October, 11am-12.30pm and Keppel Street LG81 on 23rd October, 12.30-2pm
This session will provide participants with an understanding of the principles of open access publishing, the various open access policies that they may need to comply with, and how they can make their work open access. It will also demonstrate the advantages making work open access, and how one might begin to track the academic and wider impact of publications. In addition, participants will be provided with some tools and resources to access a wider range of open access materials themselves. 
Paywall the Movie
25th October, 12.30-2pm, LG8
On 25th October we will be holding a screening of a new documentary Paywall: The Business of Scholarship which highlights the need for open access to research and science. The film questions the rationale behind the $25.2 billion a year that goes to commercial academic publishers, examines the 35-40% profit margin associated with the top academic publisher Elsevier and looks at how that profit margin is often greater than profitable tech companies like Apple, Facebook and Google.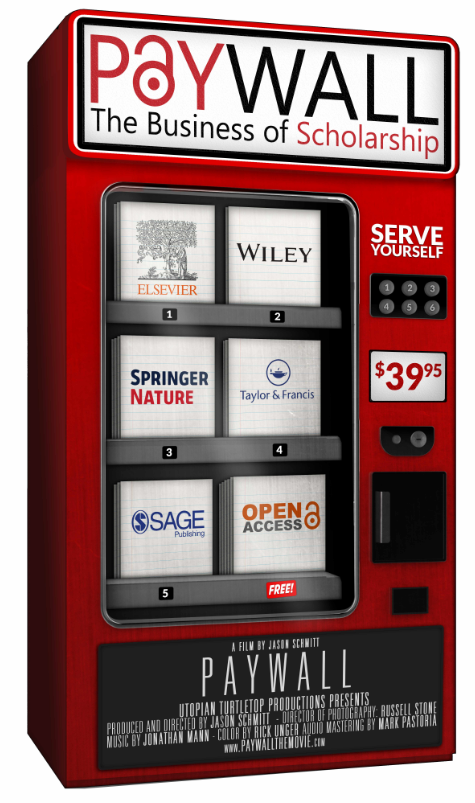 OA Personal Stories
Throughout October, we will share stories about researchers' experience of open access, particularly how they and others have benefited from publishing open access. Check out our Twitter @LSHTMOpenAccess during the month to read more.
Drop-in Sessions Launch
In this new academic year we will offer more ways to get help with open access and other aspects of scholarly communications. During October we will launch a booking system for one-to-one help with open access and the publications system – please see the blog in October for more details.