By Mia Annesen-Wood
Although having recently discovered National Insect Week happens rather disappointingly once every two years, I would still like to bring awareness to National Insect Week (at least for next year anyway). I have done some research using the archives here into the British Mosquito Control Institute on Hayling Island.
Despite the risk of the insect, the mosquito was a much ignored species until the Mosquito Control Institute began. It was thanks to Mr. Marshall that we know what we do today. Their work focused on researching mosquitoes, how malaria was spread and how to control the disease. They examined the pools within 6 miles and gathered information from specimen catches.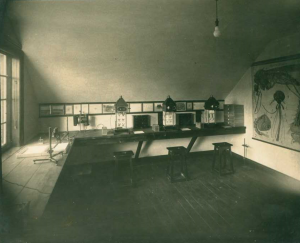 This work was done on very little money (£180 annually!) however it had great impact. Hayling Island became significantly less affected by the 'mosquito plague' as it was called. But as well as on the island his work had an impact elsewhere, after a wireless talk mosquitoes were sent from across the world for examination at the institute. Consequently, despite lack of funding and a high risk of closure, in 1933 the council granted them a further £100 and the decision to do this was unanimous.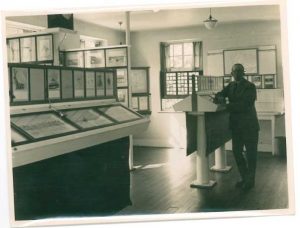 To aid discoveries Marshall designed an accessory to the microscope which allowed an enlarged image of the objects to be projected for demonstration, drawing or photography. It was sold for a mere £5 and titled 'Moscon Macrograph'. Later in 1933 a new camera was constructed specifically for the institute, and at six feet long it was the only one of the kind in the world! Using this specialist equipment several types of mosquito were actually discovered at the Institute including the first known malarial carrying mosquito the anopheles algeriensis from Algeria, and the Ades Vexans from Russia which was the most dangerous type at the time. Overall, they found 28 types of mosquito in Britain, 4 of which were of interest for carrying malaria.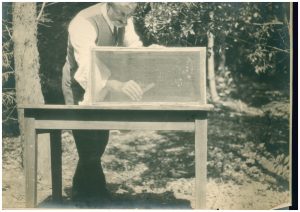 In addition to research, Mr. John F. Marshall associated with the public often holding lectures informing people about the mosquito, how it lives and transfers malaria. For example, in February 1929 he visited Portsmouth and lectured 1,100 children about mosquitoes and how to manage them. He was popular and a good appealing speaker to a wide variety of audiences. Annual reports were also released highlighting the discoveries made each year. The report in 1928 describes the facilities they now had including a demonstration museum research laboratories with specialist equipment for the study of mosquitoes. The Institute was also a place for the public to come and view their discoveries, it opened in August 1925 and around 90,000 people had visited by 1933. The laboratories were also frequently visited by scientists which shows the huge significance of the institute at that time in the science world.