December 3rd 2022 will be International Day of Persons with Disabilities. The day was first celebrated back in 1992 and set up by the United Nations to celebrate and recognize the achievements of people living with disabilities, but also to raise awareness of the various issues such as inequality and accessibility problems faced by people on a daily basis and promote understanding.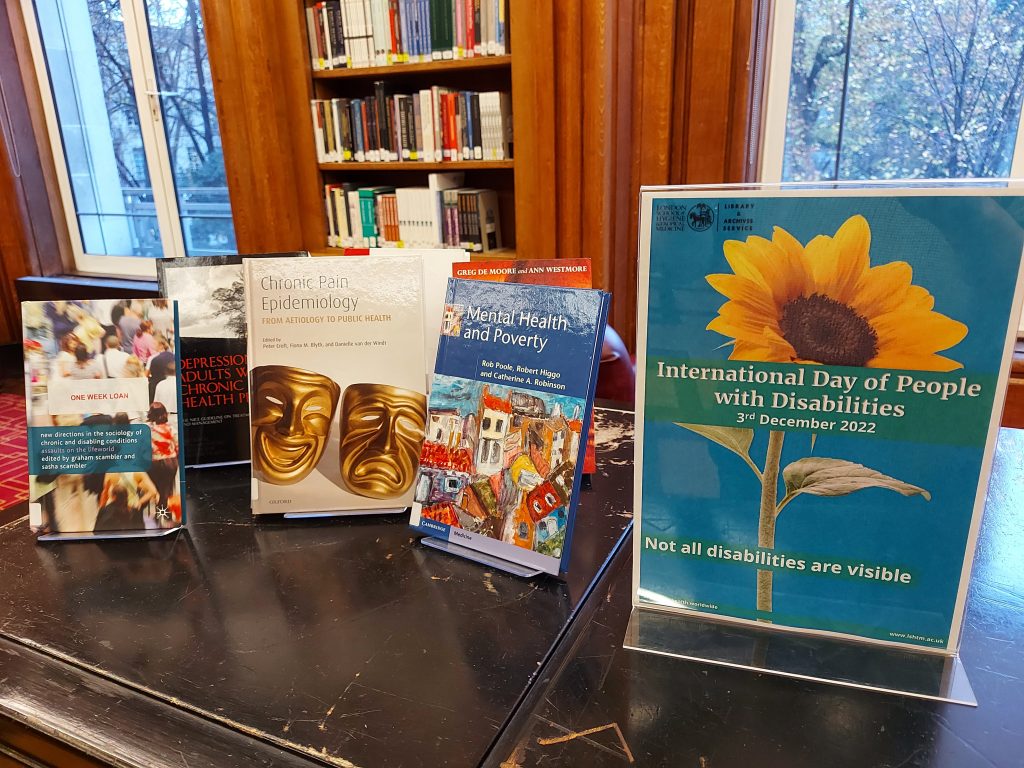 This year the theme for International Day of Persons with Disabilities "Transformative solutions for inclusive development". The Library will be promoting the day by highlighting a number of books from the collection will be on display and also highlighting invisible disabilities which many live with.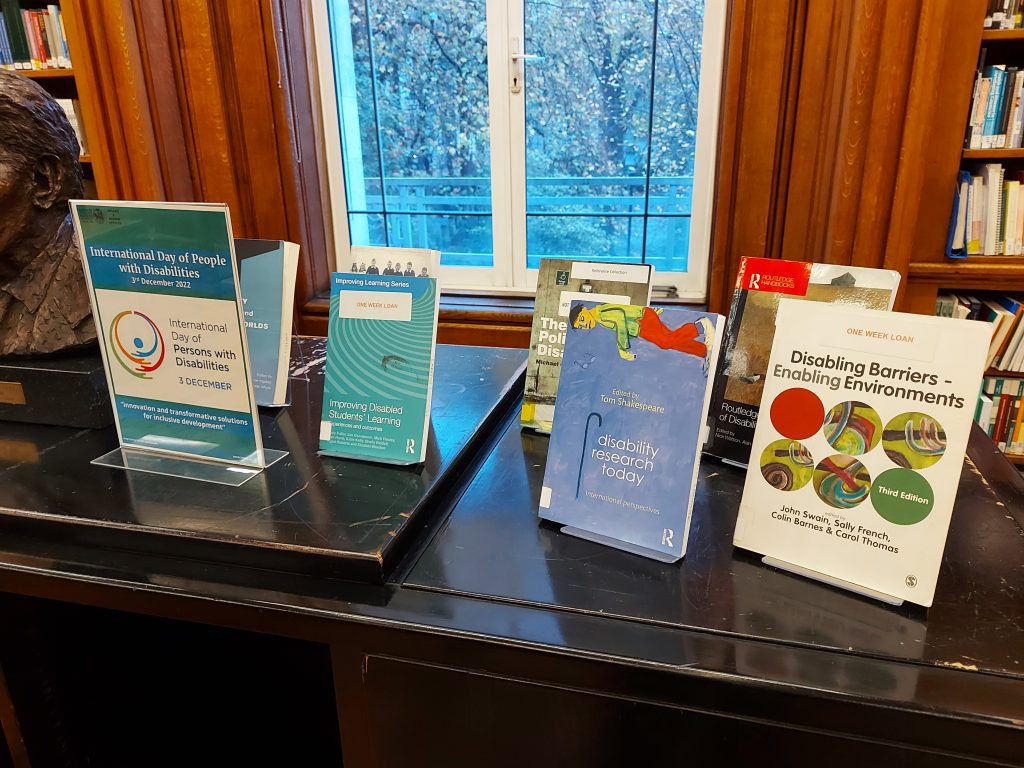 This year London School of Hygiene and Tropical Medicine will be marking International Day of Person's With Disabilities with an event titled "Towards disability inclusive development: A Journey on What Works", more information on this free webinar event can be found here:
https://www.lshtm.ac.uk/newsevents/events/towards-disability-inclusive-development-journey-what-works-event-mark
For more information on International day of people with disabilities, please visit https://idpwd.org/
What is IDPWD for?
What is IDPWD for?" – taken from International Day of People with Disabilities | About the Movement (idpwd.org)
Celebration – to recognize and value the diversity of our global community, and to cherish the role we all play, regardless of our abilities;
Learning – to understand and learn from the experiences of people with living with a disability;
It is a day for optimism – to look towards the future and the creation of a world where a person is not characterised by their disabilities, but by their abilities;
Action – where all people, organisations, agencies and charities not only show their support for International Day of People with Disabilities, but take on a commitment to create a world characterised by equal human rights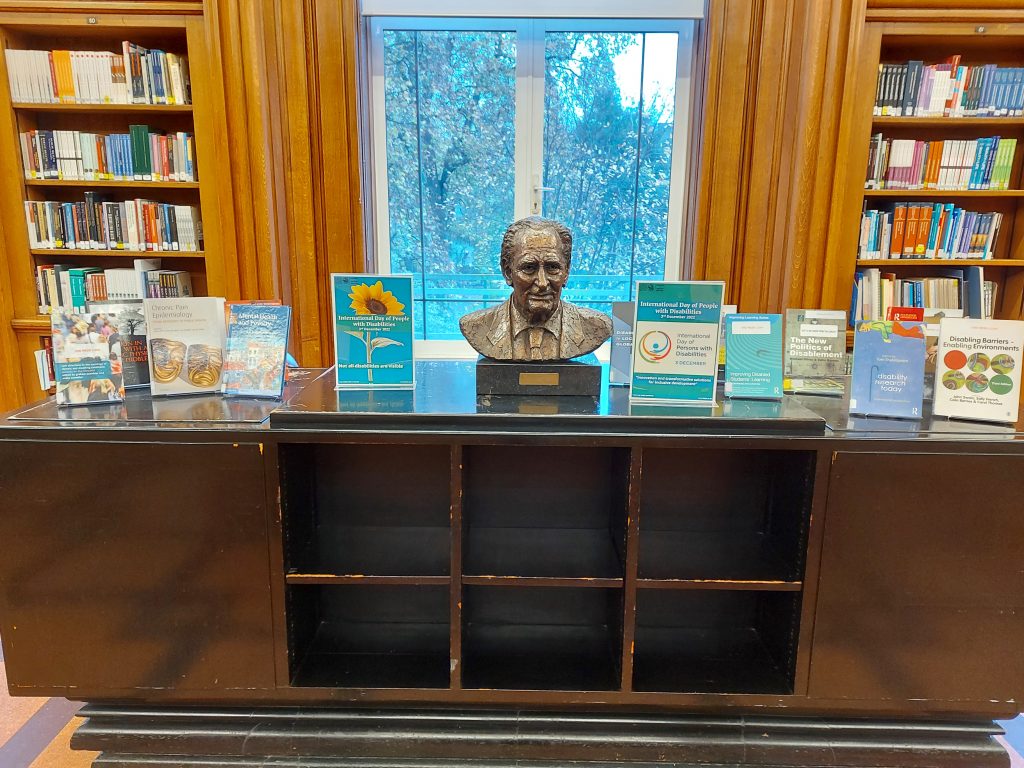 The Library Collection holds many items available in print and online on the various topics and challenges around disabilities.  Print books can be found under various classmarks in the library but as a guide: UEFW: care and rehabilitation for people with disabilities , SQJC: children with disabilities, UIEC: Neurodevelopmental disorders, SOZ: adults with disabilities, UY: diseases and disabilities in older adults, UJD: a large variety of hidden disabilities, UJK: ME/CFS and many more.  You can search for items via the library catalogue: Discover