Are you a London-based library user needing somewhere to study during the Christmas & New Year period? Read on…
The LSHTM Library at Keppel Street will be closed for the festive period, shutting at 8.30pm this Wednesday 22 December and opening again from 9am on Tuesday 3 January. If you're going to be staying in the UK during this time and need another place to study, there are a range of options available to you. We've outlined some of these below:
SCONUL Access
SCONUL Access is a scheme enabling staff, researchers and postgraduate research students to join a wide selection of other academic libraries in the United Kingdom and Ireland. Register to this scheme is now online, via the SCONUL Access website. Just tell the site what kind of user you are and it will display a map showing you the libraries you can access. You'll need to complete an online application form, which will be sent through to the LSHTM Library for approval. When we have approved your application, you will receive an email confirmation – you just need to take a printed copy of this email and identification to the library you would like to visit. Please check with the library you plan to visit in advance to check their access requirements, including which ID you are required to take with you. Do bear in mind that their opening times may also change over the holiday period too and all libraries will likely be completely closed on the Christmas Day and Boxing Day bank holidays themselves.
When you apply online, you'll be asked to choose a specific library to access, but your email confirmation for this library will also allow you to access other libraries participating in the scheme. It's also worth bearing in mind that you are unlikely to be able to access electronic resources from other libraries as these are usually restricted to use by each institution's staff and students.
Access25
Access25 is a resource discovery tool which allows you to search the collections of over 50 well-known institutions within the M25 Consortium of Academic Libraries in a single place. These resources are all located in London and the South East of England. This handy user guide explains how you can do this.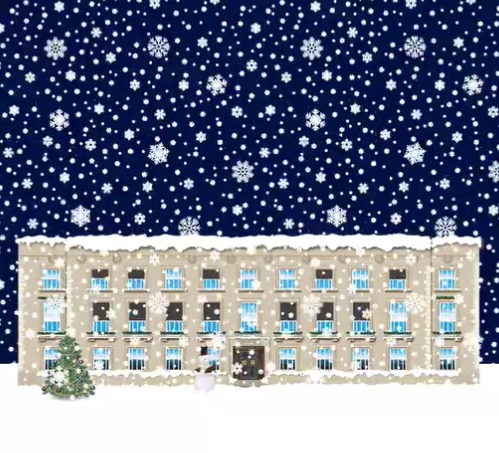 Don't forget that members of LSHTM are also entitled to join Senate House Library, which allows you to borrow material and access electronic resources – just complete a membership form via our Library Moodle pages and you can access their resources online, plus if you are in the London area you can also visit their physical library and borrow physical resources (their opening hours are here). You can also visit other University of London libraries via the reciprocal access scheme and don't forget that British Library registration is available to you too (opening hours between Christmas and New Year can be found at the bottom of this page).
If you are a distance learner, you automatically have access to the University of London's Online Library – just use your regular Moodle login details to get in and you'll find a huge range of resources to explore.
If you have any questions about using any of these services, or are looking for other ways to access material in other libraries, let us know by emailing library@lshtm.ac.uk. You can also get in touch via the Service Desk or via Twitter/Facebook.