World Leprosy Day aims to raise awareness of a disease, and those affected by it, that is often forgotten about. Nearly 600 people are diagnosed with and start treatment for leprosy every day. It is estimated millions more go undiagnosed. In 2020, 127,558 new leprosy cases were detected globally, and the new case detection rate among child population was recorded at 4.4 per million child population. At the end of 2020, the prevalence rate corresponded to 16.7 per million population (WHO).
Leprosy (now called Hansen's disease) is an infection caused by bacteria Mycobacterium leprae. It can take up to 20 years to develop signs of the infection. The disease can affect the nerves, skin, eyes, and lining of the nose (nasal mucosa). The bacteria attack the nerves, which can become swollen under the skin. This can cause the affected areas to lose the ability to sense touch and pain, which can lead to injuries, like cuts and burns.
If left untreated, the nerve damage can result in paralysis of hands and feet. In very advanced cases, the person may have multiple injuries due to lack of sensation, and eventually the body may reabsorb the affected digits over time, resulting in the apparent loss of toes and fingers. Corneal ulcers and blindness can also occur if facial nerves are affected. Other signs of advanced Hansen's disease may include loss of eyebrows and saddle-nose deformity resulting from damage to the nasal septum.
Early diagnosis and treatment usually prevent disability that can result from the disease, and people with Hansen's disease can continue to work and lead an active life. Once treatment is started, the person is no longer contagious. (CDC)
In 2019, as part of LSHTM's 120th anniversary celebration, LSHTM decided to add the names of three female pioneers to the frieze. Staff and students were asked to suggest names; the three names that were chosen are Florence Nightingale, Marie Sklodowska-Curie and Alice Ball.
Alice Augusta Ball (July 24, 1892 – December 31, 1916) was an African American chemist who developed an injectable herbal extract (ethyl hydnocarpate) that was the most effective treatment for leprosy during the early 20th century. She was the first woman and first African American to receive a master's degree from the University of Hawaii, and was also the university's first female chemistry professor.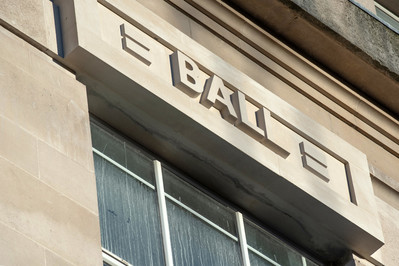 Library print resources on leprosy are located under shelf mark JD and there are many online resources, including eBooks, eJournals, datasets, MSc projects and theses to support research and study on this disease.