'Narrative of the Euphrates Expedition', is a very detailed account of the navigation of the Euphrates by steamship, from Birecik to the Persian Gulf, a total distance of 1400 kilometres. In charge of the expedition was Captain Francis Rawdon Chesney whose goal was to establish a shorter, more direct overland route to India.
His adventures also involved 22 days crossing the Arabian desert and a descent down the Euphrates by raft.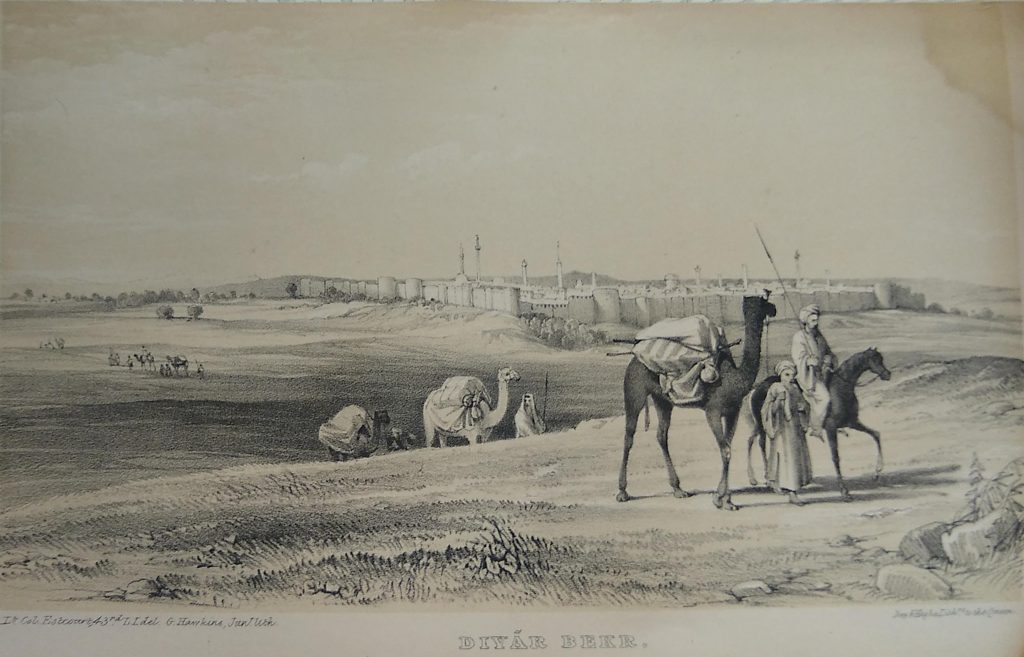 The expedition's progress downstream was slow, arduous, and not without tragedy. Disaster struck when a tornado sank the smaller steamship `Tigris' at a cost of 22 lives. "From the moment of striking the bank until the "Tigris" went down, it scarcely exceeded eight minutes , whilst the operation of sinking itself did not consume more than three minutes; indeed the gale was so very violent, that I doubt whether the most powerful vessel, such as a frigate, could have resisted unless she was already secured to the bank; and for this, in our case, there was little or no time, as it was barely possible, in the position of our consort, to make fast and save the vessel." p.178
It is a rich and very colourful account of human endurance.
This book is held in the Historical Collection for reference purposes only and can be consulted within the library. This item can be reserved via the library catalogue Discover . You will need to sign in and then fill in the form under the heading "Get It".