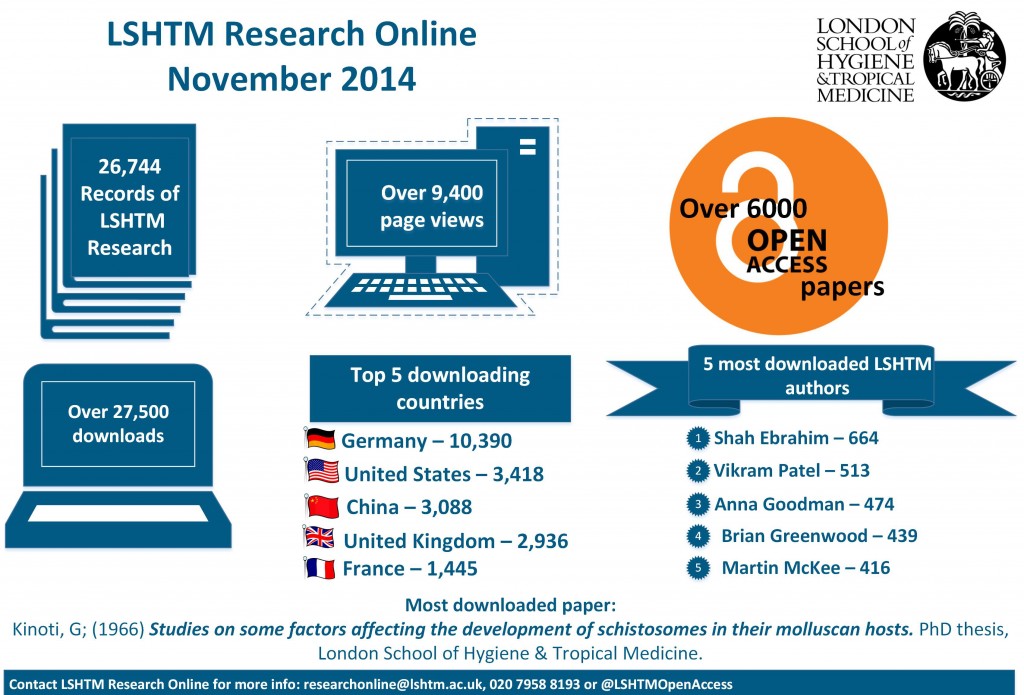 Image caption: LSHTM Research Online statistics info-graphic for November 2014. Info-graphics are created monthly and can be download from LSHTM Research Online.
Last month LSHTM Research Online had over 27, 500 full text papers downloaded. The top three downloading countries last month were Germany, US and China.  Below are the top five downloaded papers for November:
If you are an LSHTM author and would like to make your full text papers available in LSHTM Research Online please get in touch and we can advise on publisher policies, copyright and versions.
We will be regularly posting details of the most downloaded papers from LSHTM Research Online to this blog but more detailed statistics and monthly info-graphics are available from the Research Online website or team at researchonline@lshtm.ac.uk