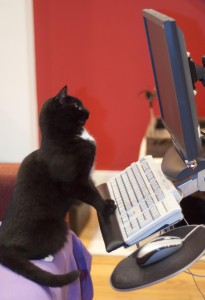 Apologies for the terrible pun in the title, but it's hard to think of anything original when Apple have trademarked 'there's an app for that'!
Access to eJournals is increasingly being done via mobile devices, whether it's smartphone, tablet, or eReader. Many publishers now have mobile-optimized versions of their desktop journal pages and journal-related apps. Some websites automatically detect when access is being done from a mobile device, others provide links for you to switch between desktop and mobile interfaces, and increasingly publishers provide mobile sites which offer additional features for readers.
In order to access these mobile websites publishers often ask you to register for a user account with them, this is free and gives you the option to pair your mobile device with the Library's current eJournal subscriptions. You will need to be on the School's Wireless Network in order to register. Several publishers also issue vouchers and passcodes so you can get full-text access. Mobile pairing, vouchers and passcodes are often time-limited, but once the time period has expired you just need to pair your device again.
To find out more about which publishers offer mobile access and apps to the eJournals that the Library subscribes to simply go to our Accessing e-journals guide where there is a link to eJournals: mobile access and apps.
For more help on accessing eJournals, email serials@lshtm.ac.uk