Book of the month. No.1: November 2021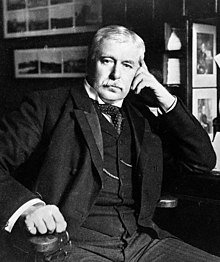 Imperial medicine : Patrick Manson and the conquest of tropical disease / Douglas M. Haynes – Philadelphia : University of Pennsylvania Press, 2001. Shelf mark: DY (MAN). Follow link for e-book version (LSHTM staff and students only)
This biography of Patrick Manson¹ looks at his life and work through the lens of British imperialism in the Victorian era, from his medical education in Scotland, to his early work in Taiwan right through to the founding of the London School of Tropical Medicine. If we are to understand the colonial origins of the study of tropical medicine in London, and indeed the rise of a "Western" system of medicine, this is a good place to start.
Manson is of particular interest to our School for these reasons, and for his role in the discovery of the transmission of the malaria parasite by mosquitoes. As the colonial system began to break down, debates over a British focused study of tropical medicine intensified, the Lancet suggesting that the discipline of tropical medicine be absorbed into the study of infectious diseases.
Notes
Manson was the author Tropical Diseases, published circa 1898. There have been several subsequent editions under the title Manson's Tropical Diseases up to and including the 23rd edition, published in 2013. This remains a key reference work in the field.